Getting your floor plan right is one of the most crucial steps of your home building journey. With so many floor plan options out there, it can seem overwhelming! Not to mention, floor plan mistakes are costly to correct. This means that getting it right the first time is important for staying on budget. Luckily for you, we have all the insider knowledge you need to identify and avoid these common floor plan mistakes in your own homes!
1. ORIENTATION AND NATURAL LIGHT
HELLO SUNSHINE!
Orientation and natural light is one of the very first things you should look at when choosing a floorplan. When doing so, take note of which direction your living areas will face when positioned on your block of land. In an ideal world, the orientation of your living areas should be north.
Here's why:
Say goodbye to heating costs – a northerly aspect will flood your living areas with radiance and warmth. This will take the chill out of cold winter days, keeping heating costs at a minimum.
Keep your cool – in the warmer months, rooms facing north will be shielded from the harsh sun, maintaining a cooler temperature.
Using orientation and natural light to your advantage can significantly improve the feel of your home, while also saving you money! #winwin
2. HALLWAYS AND THOROUGHFARES
BALANCE IS KEY
Although often overlooked, hallways and thoroughfares can have a huge impact. In this context, size matters! Too small, and they may feel dark and cramped. Too large, and you take space away from more useable areas of your home.
To get the balance right, we recommend a minimum of 1200mm for most hallways. If you have the room, 1500mm is even better.
You can also improve the appeal of hallways and thoroughfares by adding natural light through skylights or increasing your ceiling heights. This will prevent the space from feeling tight and enclosed.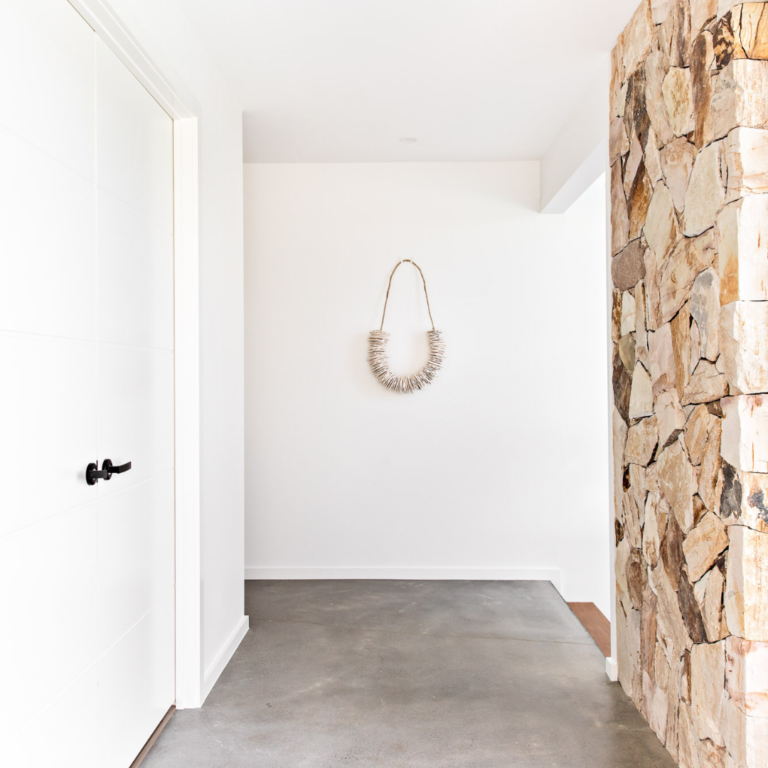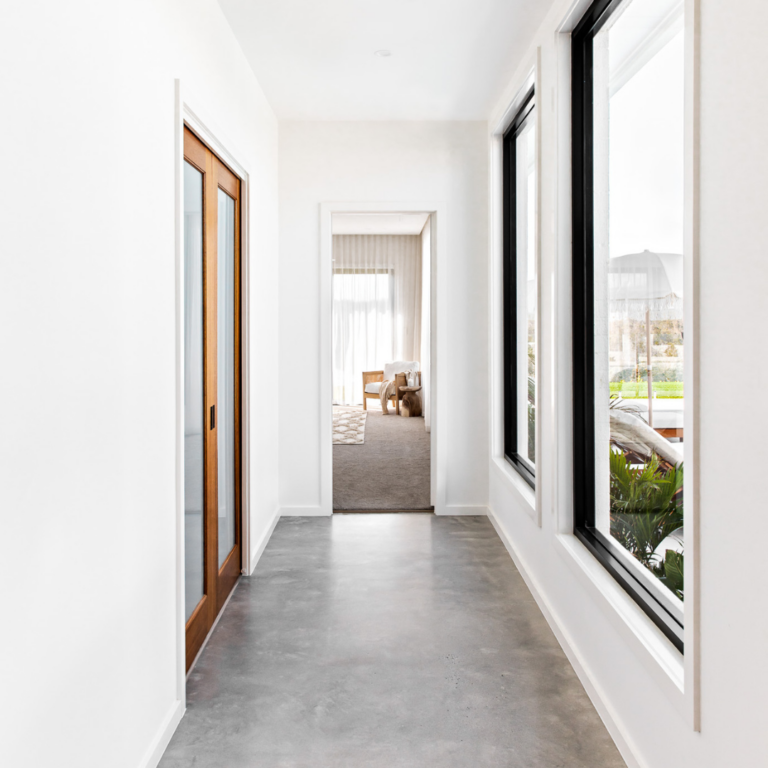 MAKE EVERY CM COUNT!
With interest rates on the rise, it is more important than ever to find ways to avoid wasted space in floor plans. This will help keep your building costs down, and the mortgage too! The key here is making sure you nail the proportions of each and every room. Here are common places we often see wasted space –
– Bedrooms, particularly master bedrooms
– Oversized foyers
 – Thoroughfares
If your overall floor plan calls for a wider than necessary hallway or thoroughfare, consider these options to make use of the space:
– Linen Cupboards
– Study Nooks
– Mudroom Storage
4. NOT PLANNING FOR FURNITURE PLACEMENT
IT'S ALL IN THE DETAILS
Whether you are building a large-scale home or a cosy abode, organising your furniture placement is essential to ensure that all your belongings will fit like a glove.
When planning your furniture placement, there are a couple of things to keep in mind.
Like these…
– Will your electrical plan work with your TV placement?
– Does the size of your furniture match the scale of the room?
– Will there be enough space to move comfortably around the furniture?
Taking the time to measure your furniture and plan where each item will go will make each room feel cohesive and purposeful.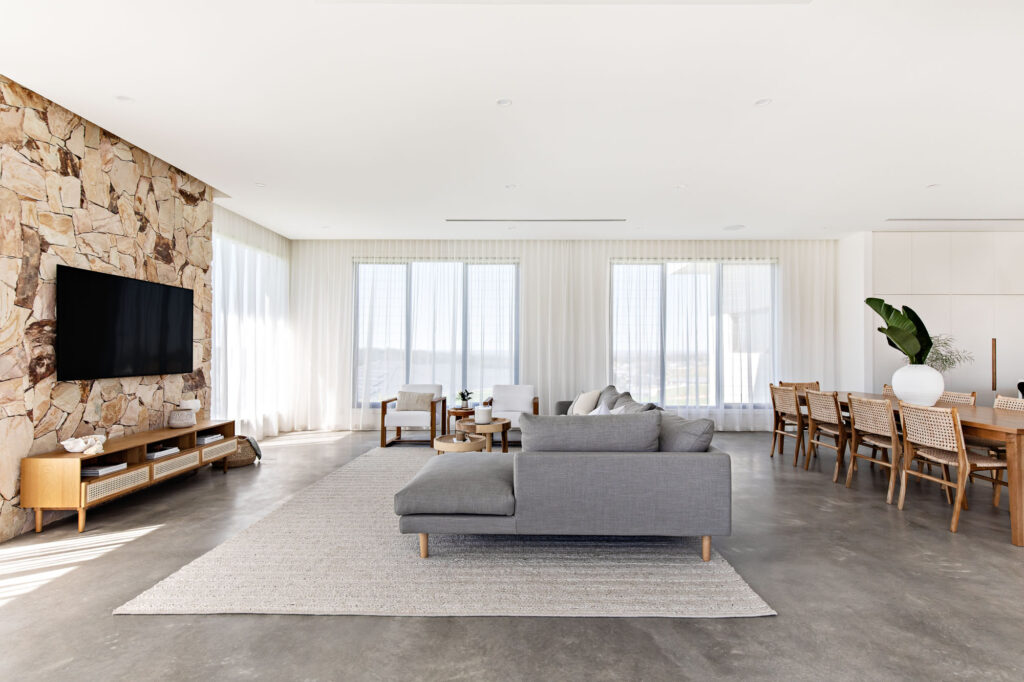 IT'S THE INSIDE THAT COUNTS
It is common knowledge that windows can help create a show-stopping façade, but have you considered how your window placement will work inside your home?
It's worth noting that your builder's plans may not include internal elevations of your windows. Our tip is to use the measurements on your floorplan to check how high your windows will sit above the floor level! This will prevent moving day mishaps by ensuring you have enough room to place lounges and bedheads below your windows.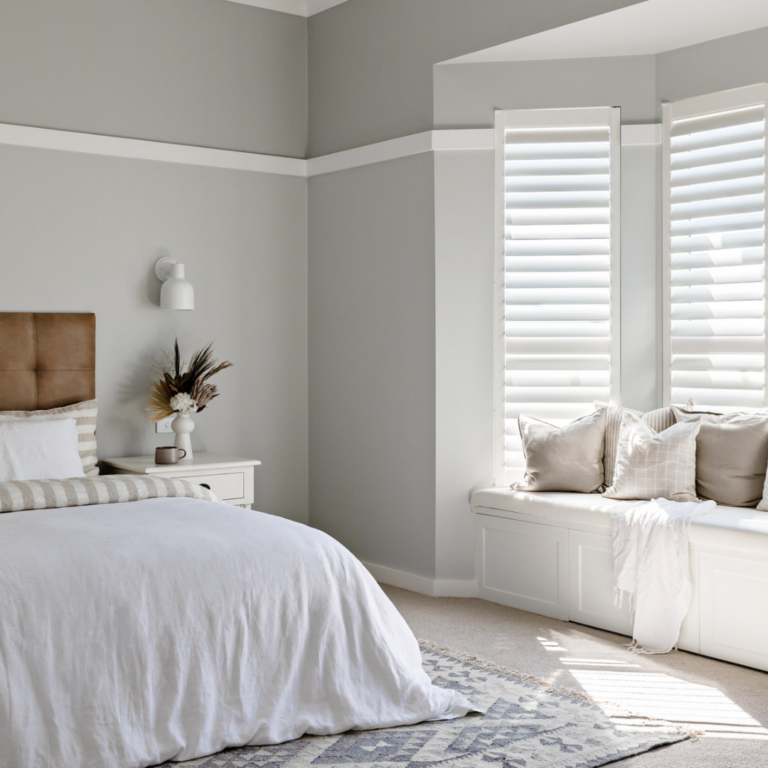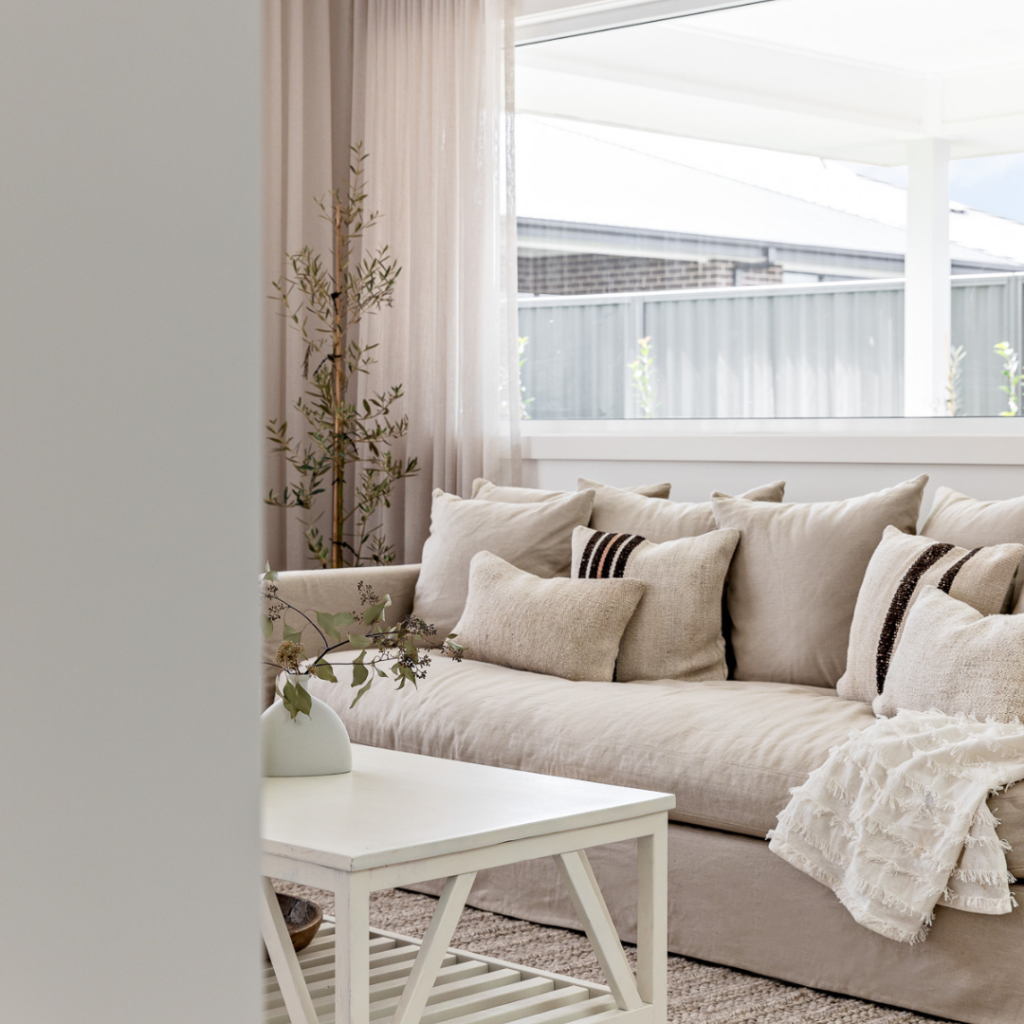 THE SKY IS THE LIMIT!
Have you ever walked into a display home and envied the grand, luxurious feeling? Well, the secret is out – it's all about ceiling height!
In Australia, the standard ceiling height for new builds is 2.4m, however many builders will happily give you the option of upgrading to a premium ceiling height. Is it worth the upgrade? We say absolutely! And here's why….
– High ceilings are guaranteed to elevate the look and feel of you home – who doesn't crave a little touch of luxury?
– Investing in ceiling height can make your home more desirable to buyers. This will increase its value from a resale point of view.
– Considering adding in special lighting fixtures such as pendants or chandeliers? Higher ceilings may be needed to accommodate these features.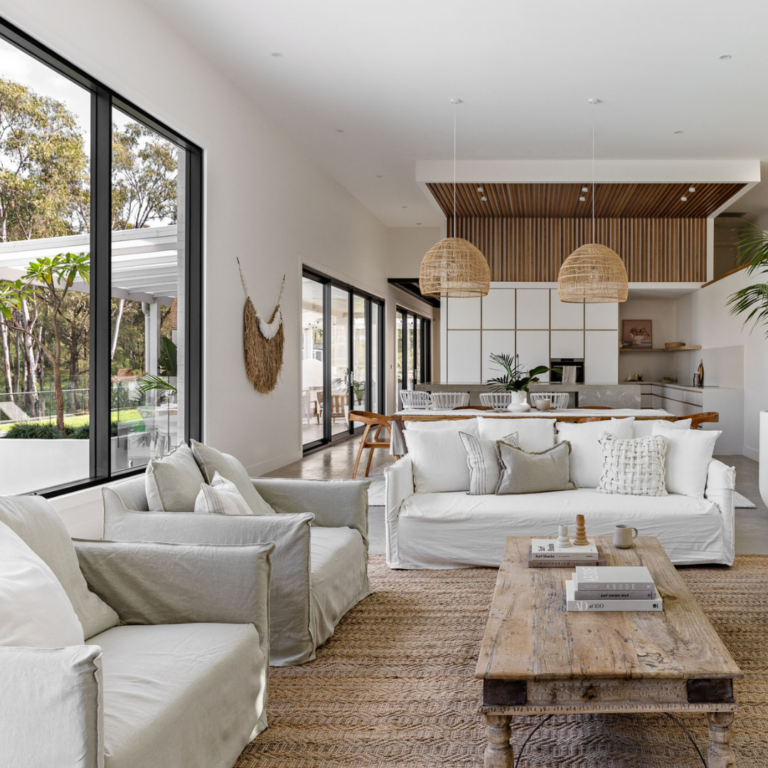 TO HELP CALM THE CHAOS
Who doesn't need more storage these days? We don't know about you, but from the kids toys to Christmas decorations, it feels like there is a never ending need for more storage in our homes!
Not allowing enough storage space in your floorplan can make your home feel cluttered and unorganised. Luckily there are plenty of simple ways to incorporate more storage into your build.
Have you considered…
– Adding built in cabinetry in living spaces for cords and electronics.
– A walk-in pantry to store pans and kitchen appliances to keep your benchtop tidy.
– Drawers instead of cupboards in kitchens and bathrooms.
– Storage under stairs instead of opening shelving or a bench seat
CHECK OUT OUR DREAM HOME 7 SERIES – THE COASTAL FARMHOUSE