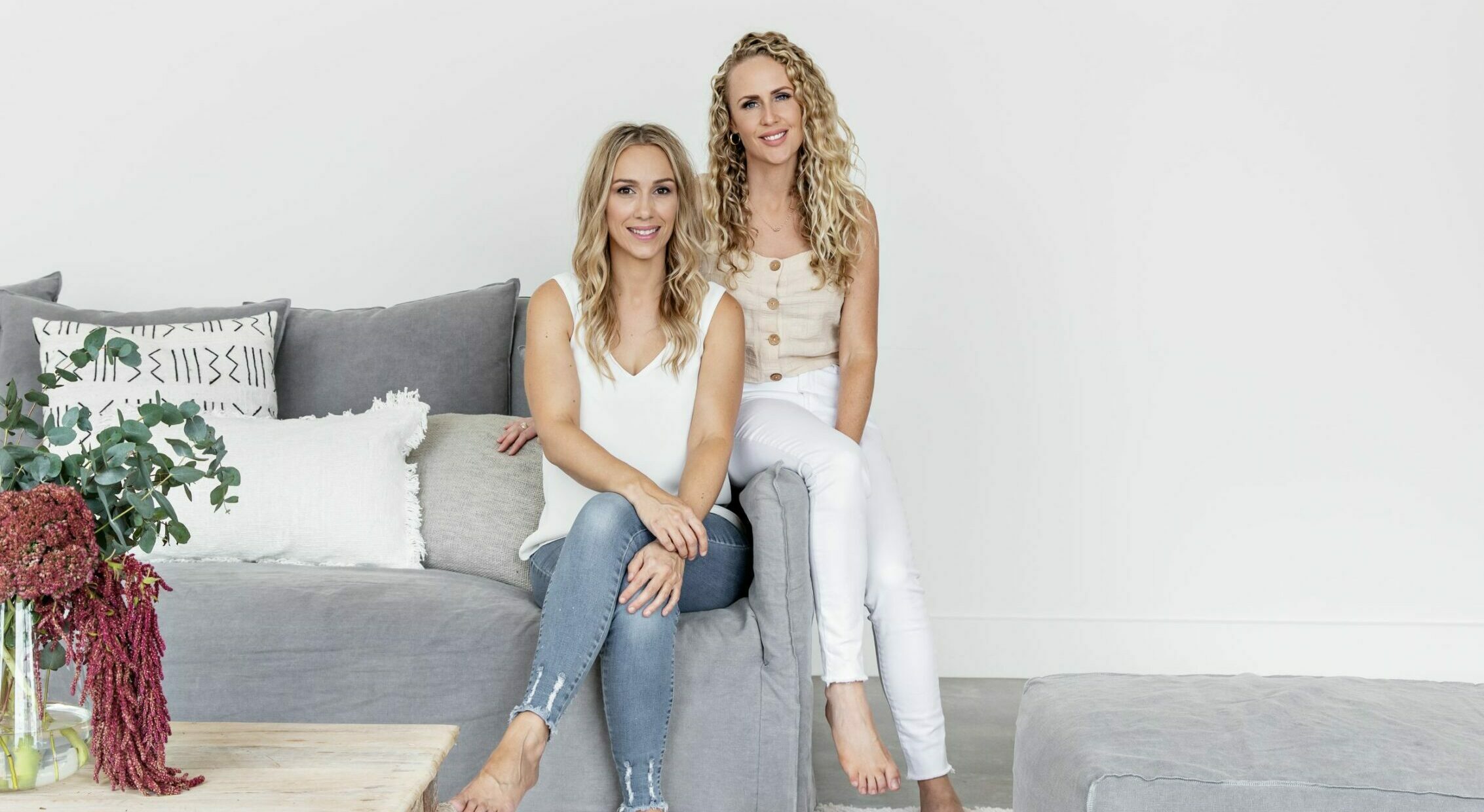 We've been friends for over 15 years now and in that time, we've watched each other get married, grown our tribes by three little people and supported our husbands who began their own home building business in 2010. Together with our husbands, we have designed and built over 17 homes in the past 10 years. Crazy as it sounds, we have lived in a lot of these homes, that's life as a builders' wife. We have got the whole packing and moving house thing down pat! Oak & Orange was a natural progression for us, although we both started our careers in the corporate world we both decided that was not the life we wanted to return to after having a family. Working from home whilst our youngest boys play is a dream come true and sometimes, we really do pinch ourselves at how blessed and privileged we are that we get do to this. 
Oak and Orange was born out of our passion to share our insider tips and tricks and wealth of practical knowledge to inspire others to create their own dream home. We pride ourselves on designing beautiful homes that are both practical and functional for the modern family. We take you inside our home building journeys from floor plans and external design to colour selections and material finishes. We love letting others in on our Hot Tips and believe gorgeous family homes should be low maintenance and easy to clean leaving you more time to spend with your loved ones.  Oak & Orange aims to provide loads of inspiration from the classic Hampton's style to tropical resort and modern retreats, our homes have something for everyone.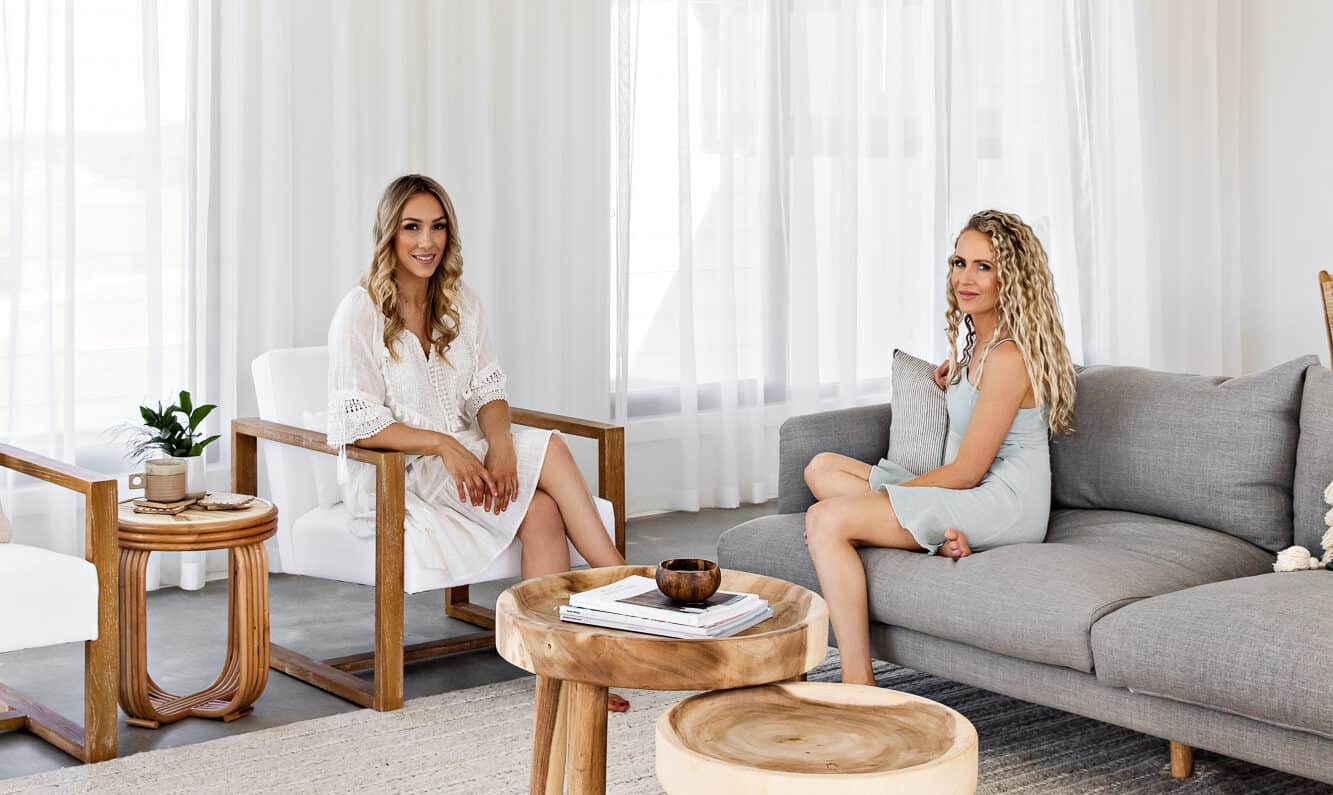 Heather has been obsessed with Interior Design since childhood, and although she desired to study Interior Design after leaving high school she instead pursued a Degree in Business. She spent many years working in Digital Marketing and Communications before starting a family. 
It wasn't until many years later that being married to a very motivated and determined builder gave her the opportunity to unleash her creative skills on their very own reno and new home projects.  Over the years of designing their own personal projects Heather has honed her skills. With a slightly unhealthy obsession of timber, her style can be described as Light, Earthy and Organic. She's driven and organised and combines the two to constantly explore new design concepts, products and materials. 
She loves a challenge but isn't a lover of cleaning so she always factors low maintenance products into her home designs. Heather is married to Aaron, they have three gorgeous children Stella, Ami and Ace and two British Bulldog's named Bruno & Delilah.
With a love for design and all things creative Sarah has always been drawn to Interior Design. Sarah is cool, calm and collected (most of the time) and doesn't take for granted the opportunity she's had to be able to design many homes from start to finish. 
Along the way acquiring a wealth of knowledge whilst learning on the job. Sarah began her working career in pool chemistry whilst studying Interior Design online. 
She fell in love with a builder and partnered with his passion in building and designing project homes whilst also working as a Business Development Manager in the corporate world. 
Sarah loves to know the ins and outs of how a house is built & designed  (a great attribute to have when problem solving is too often required in this field) 
Sarah's creative flair and natural instinct for colour pallets and design is balanced with her logical mind. Sarah is married to Jayden, they share three adorable kids, Chloe, Mylee and Nate. Oh we can't forget the gorgeous little French Bulldog Leo!