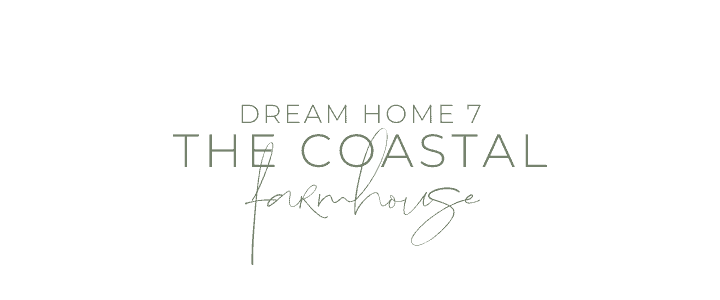 We're at it again! Hot off the heels from our success with Dream Home 6 and we're going bigger, bolder and braver than we ever have before with Dream Home 7. Let us introduce you to our newest build: The Coastal Farmhouse. Set on an 890sqm corner block, we're taking a brand-new floor plan design from our best buddies at Better Built Homes and with the help of our awesome agent Robert from The Norgate Team at Ray White, we're creating a dream home to sell.  As builder's wives we've had opportunity to build so many new homes and learnt so much long the way. We want to take you behind the scenes of this journey so that you too can build your very own dream home.
New Block | New Build | New Design | New Style | New Dream Home
Our seven episode series follows the whole journey from façade design and floorplan right through to styling for sale. It has all the bells and whistles you would expect in a Dream Home, topped off with loads of practical tips, tricks and storage, oh the storage! #staytuned Get ready as we show you how we pulled off a new style for us 'The Coastal Farmhouse' to create a new Dream Home for someone else to fall in love with!