There's nothing more relaxing than being in close proximity to a beautiful body of water in the summer. Whether you're keen to dive in the deep end (cue: the kids doing a run-up), or if sipping drinks by the poolside is more your speed (enter the scene: Heather with a mojito), a swimming pool is no doubt a huge consideration for the home. Planning to splash out and get a pool in time for summer? 
First thoughts – hooray!
Second thoughts – are you starting to feel out of your depth with the dizzying options and all the need-to-knows of pool ownership? 
Don't worry, Heather just went through the process and now is as good a time as any to get into the nitty gritty of all things swimming pools.

Let's dive in.

WHERE TO START TO GET A POOL IN TIME FOR SUMMER
All good things begin with inspiration!
If you want to be happy with the end result, the obvious places to go inspiration sourcing are Pinterest and Instagram. The challenge for Heather's place was mixing two styles. She loves the Casa Cook Hotels in Greece and Mrs Sippy Bali, whilst her hubby wanted to recreate the famous Slim Aaron's shot from the Knaufman House in Palm Springs. The challenge was finding compromises every step of the way. 
Let's see how we did!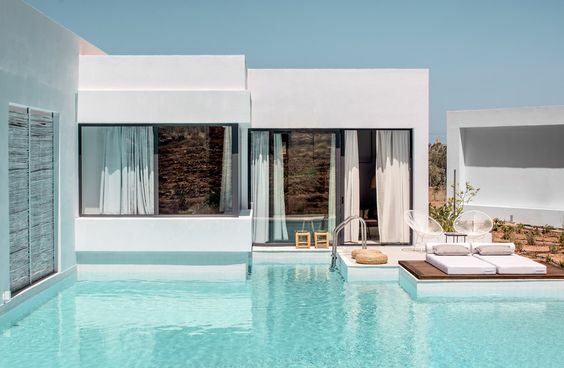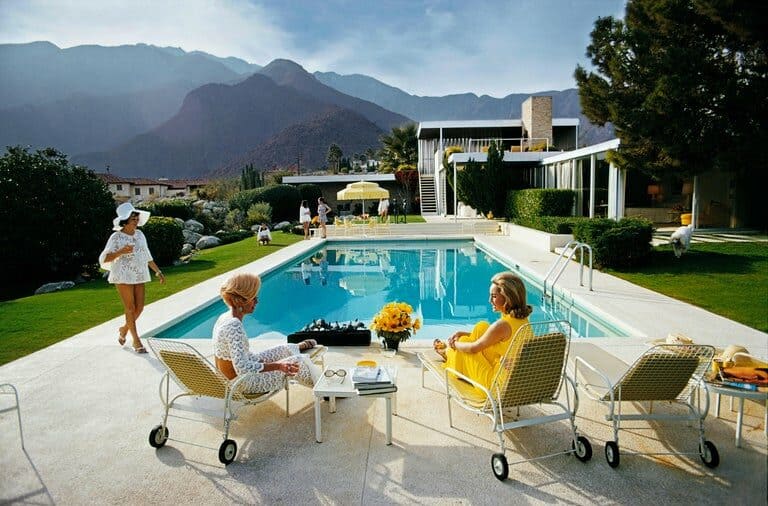 Plot twist: there's pros and cons to both
We're on 25 acres so the size of the pool had to be in proportion with the size of the land, the home and the army of kids we can now expect to visit in summer. There were a lot of factors to consider. Fibreglass is quick and easy to install and these days, it comes in loads of colours and shapes. Our pool is 12m x 6m and unfortunately we couldn't find a fibreglass that big. There wasn't much up for debate in the end as we went with concrete simply for size. If you want to get a pool in time for Summer and you're considering a concrete pool you need to get the ball rolling NOW!


Safety before splashy
There are lots of rules around pool fencing these days. Pool Fencing requirements are regulated/legislated by each state and territory in Australia. Fence heights, locations, latches, gates, windows and non-climbable zones will all factor into the pool fence you choose and where you put it. Whether you're choosing Fibreglass or Concrete, your pool builder should be able to help with these requirements as part of your lodgement for council approval. Making sure you comply before submitting will speed up the approval wait time, so you get the pool in time for Summer swimming. 
We've done the homework for you: links to all state and territory pool fencing requirements are added to the bottom of this post!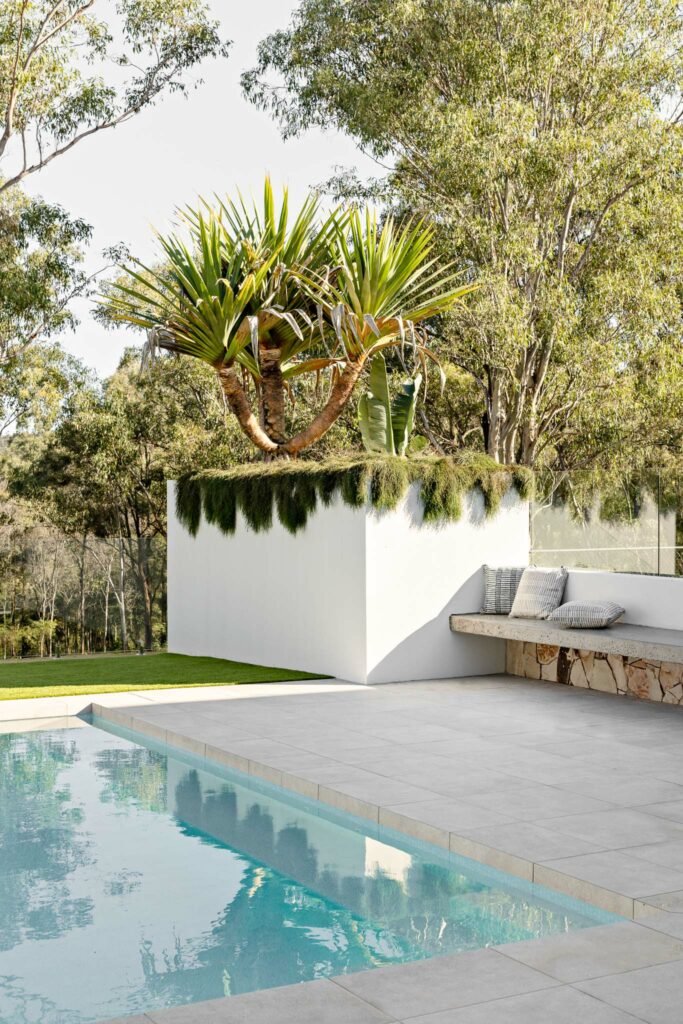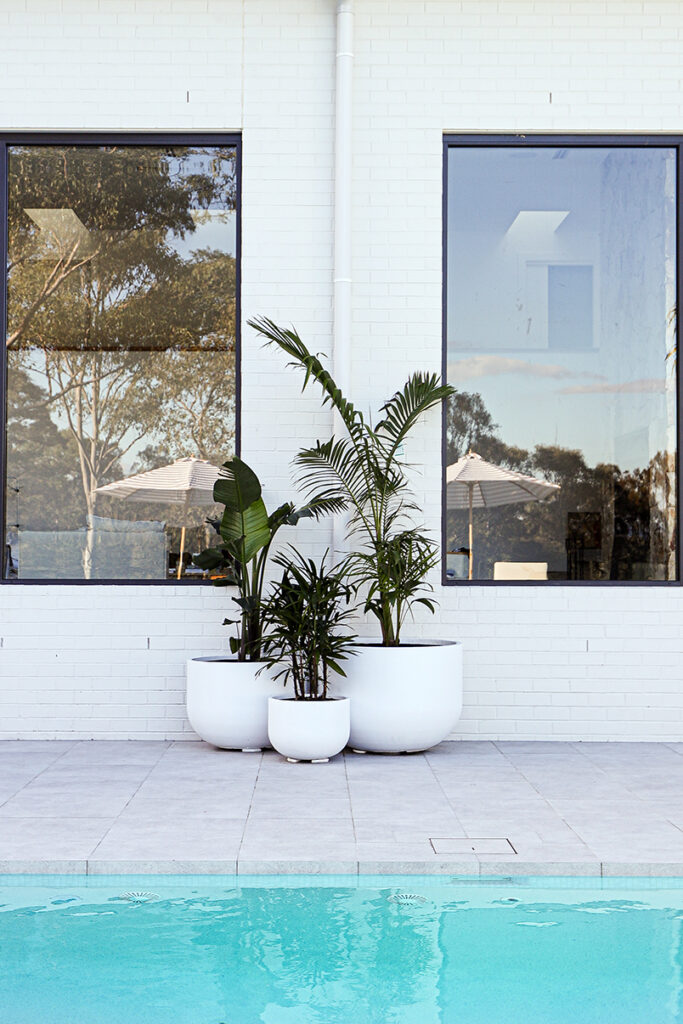 So you can continue to make memories that will last
Once you have picked your pool type, figured out where it's going to go in your backyard, and where your pool fencing and gates need to go, it's time to start picking out the pretty stuff (that's practical too – that's a non-negotiable).
Ongoing maintenance was a really big factor for us when we were deciding what type of surface to do around our pool. It's a big space and we wanted a material that was easy to clean down. We already have polished concrete inside so we wanted to continue with this look outside too! We chose Livermore Perla Spanish Porcelain Pavers from Artisan Exterior. 
HOT TIP
Grab some samples and test them in direct sunlight! This will give you a true sense of the colour when outdoors.

We know plenty of people who love the look of glass fencing but not the cleaning. Heather is one of them #AintGotTimeForThat. Lucky for us, we have a minimum splash zone of 4m right around the whole pool so the pool water rarely comes into contact with the pool fence or windows. We know not everyone has that amount of space to work with, so if you have your heart set on glass pool fencing, you need to get Enduro Shield applied when it's first installed. It definitely makes cleaning easier.
Regularly testing the pool water and cleaning your pool equipment is important to keep your pools sparkling like diamonds and more importantly, safe to swim in. There are a lot of automated options on the market as well as pool professionals who can come do it all for you to keep it all hassle free.
It's a functional space, after all!
When we first drew up our plans for this place back in 2017, we always knew we wanted a pool so we designed the home with where we would put it in mind. Here's four things to think about when planning for a pool – 
The Loo (especially for kids) – ours is in our laundry and can be accessed directly from the pool.

 

The Shower – this saves the kids walking water all through the house just to get to the shower, and it's also great for guests to have a quick rinse off.

 

The Heating – if you want to get the most use out of your pool, heating can really extend your swimming season.

 

The Pool Cover – to really make the most of your pool heating, adding a pool cover will help keep the pool temperature consistent and stop the heat escaping, especially overnight.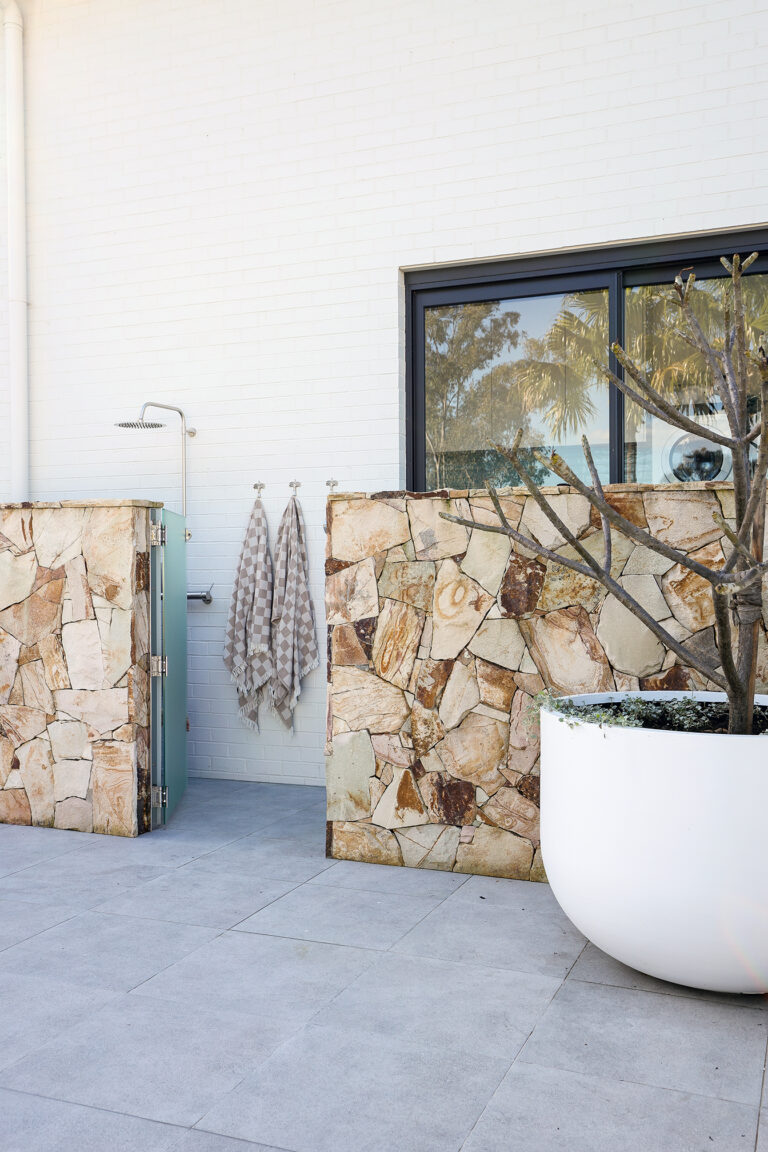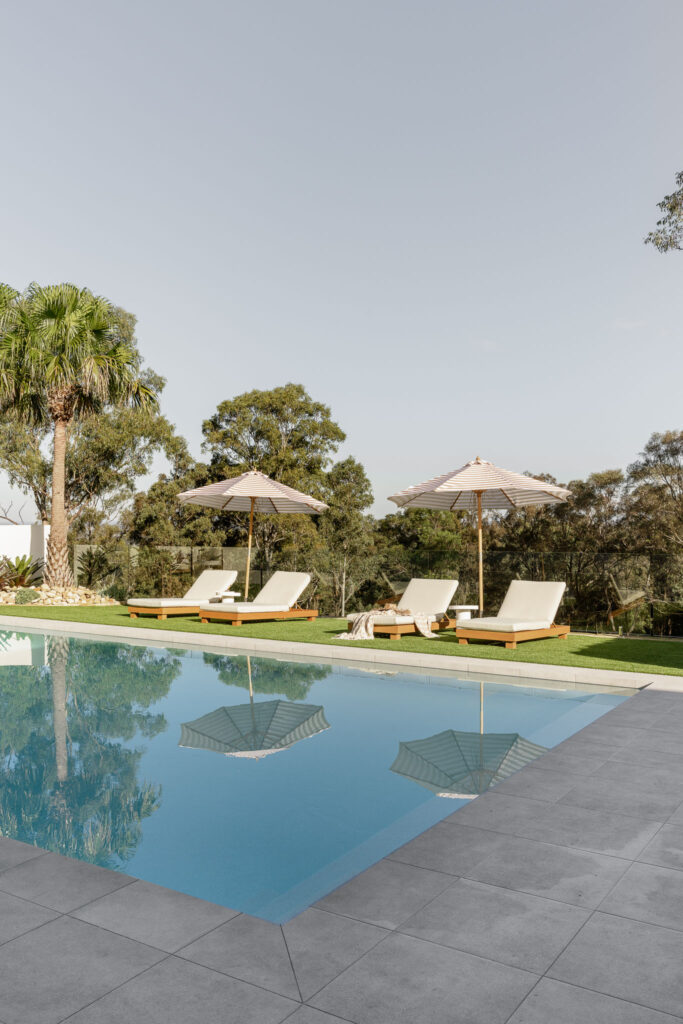 The key to spending all day out here
Although it's not very Palm Springs like, introducing timber into the space felt much more like the Casa Cook Hotels that inspired her. If Heather must spend her summer days playing lifeguard, then she's going to want to do it in comfort!
Introducing our fave outdoor chairs EVER!! The Teak Armchairs from Outer are so clever, they come with their own outer shell cover which quickly rolls out to protect the dirt, debris and the occasional bird poo.  Make sure you leave plenty of space around your pool for oudoor furniture. That way when you get a pool in time for Summer, you'll be able to sit back and enjoy it.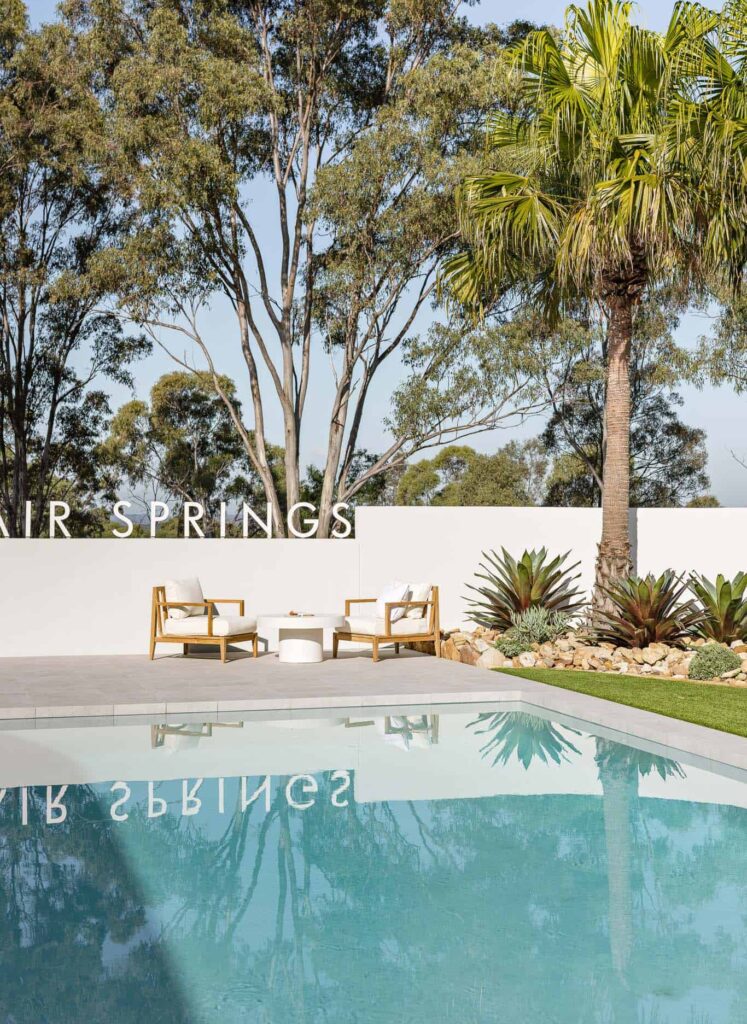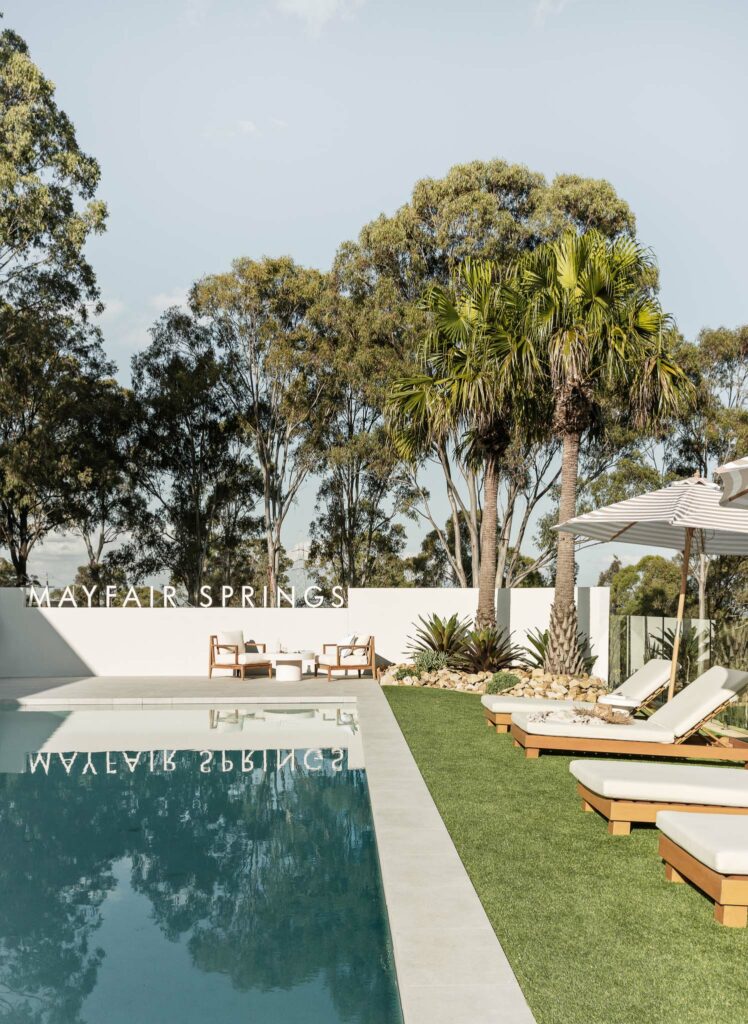 With so many straight lines we had to introduce some curves, right?! 
The Flinders Coffee Table and Stools from Oz Design are the perfect pieces for holding a poolside cocktail or the sunscreen bottle. They can be used both indoors and outdoors too. I also managed to find the most beautiful outdoor cushions, take a closer look at the Jericho cushions in Mud and Petrol. Aren't they just devine?!

We've seen one too many timber sun loungers in need of desperate repair, so Heather wanted something that would stand the test of time and require little maintenance. The Santorini Sun Lounge Set from Bay Gallery is actually teak look powder coated aluminium, so it won't need sanding or re-oiling. The cushion covers are made with water, oil and stain resistant materials and can easily be removed for washing! #WinnerWinner
WANT ACCESS TO OUR EXCLUSIVE DISCOUNT CODES FROM SOME OF OUR FAVE SUPPLIERS?