Adorning your home with carefully selected art is the perfect way to show off your personality and add a touch of style and flair. We understand that choosing the right piece can be intimidating, it not only sets the tone of the room but will also draw attention for years to come. That's why we thought we'd jump on board and make your life a little easier and share our top tips for embellishing your home with art.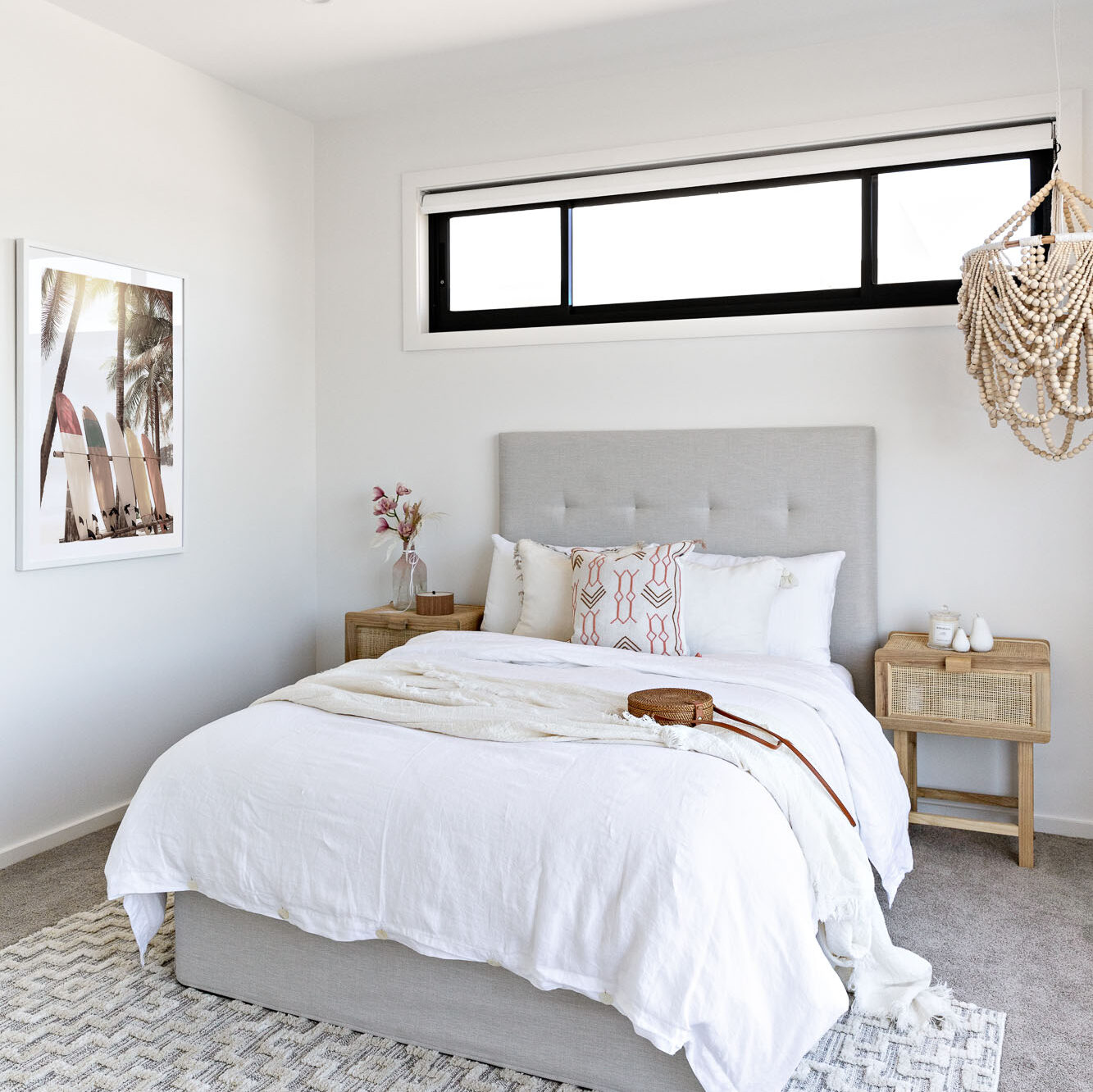 The most important thing to remember when hand picking art for your home is that there are no hard and fast rules. I generally choose pieces off instinct that reflect my personality but also the theme of my home and the vibe I want it to evoke. Adorn your walls with what you love, after all you will be looking at it day in and out.
The art of selecting pieces for my home and pulling each space together comes down to four factors ~
OPT FOR BIG OVER SMALLER ART
When selecting art for a room, particularly a spacious one like the living, always consider the size of the room – a small piece of art cannot 'fill' a space. An alternative is to group smaller pieces together but remember, they must complement each other well. Our tip is to select all matching frames or themed pieces by the same artist for a cohesive look. Don't forget to measure the room before anything else.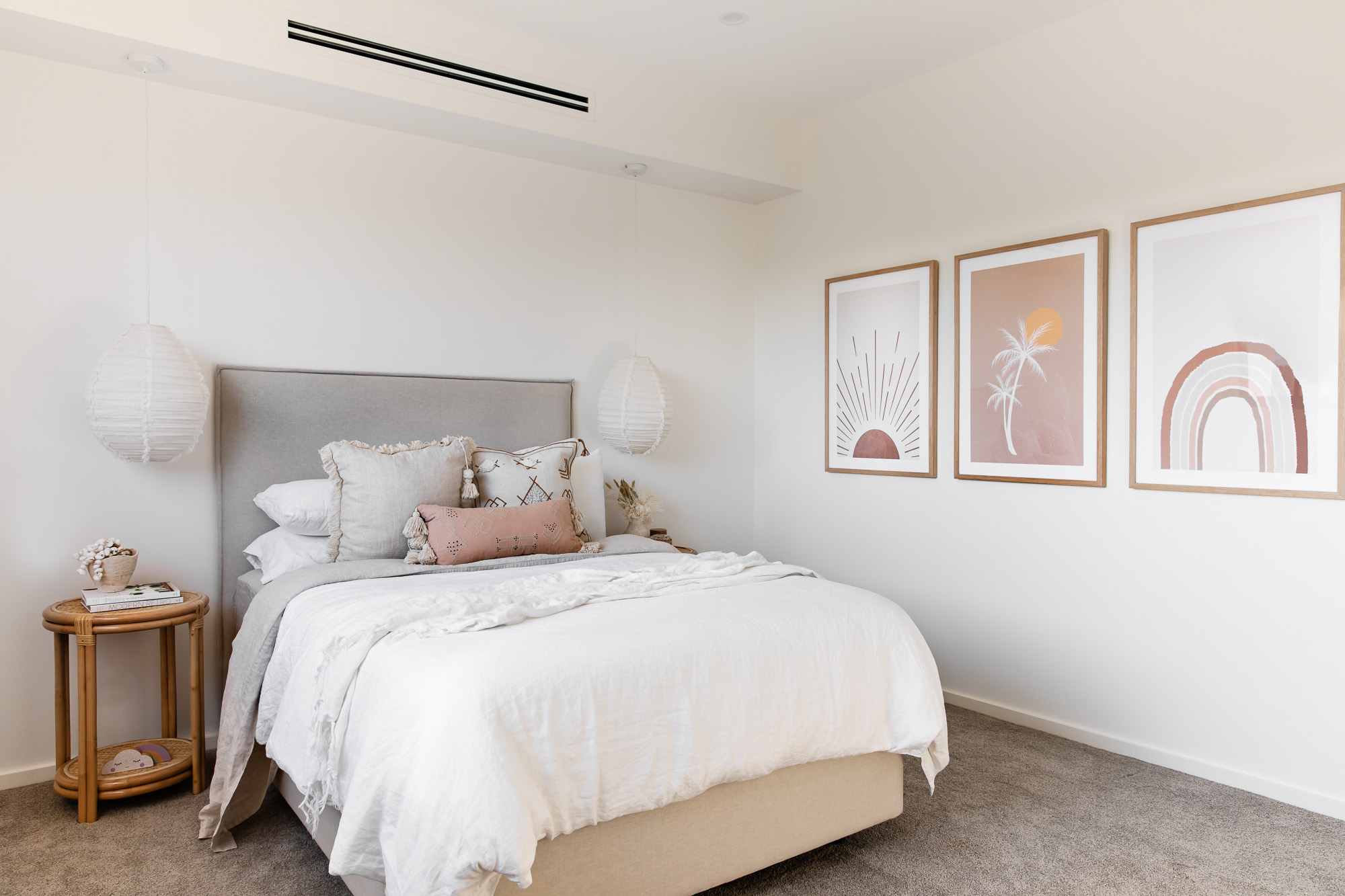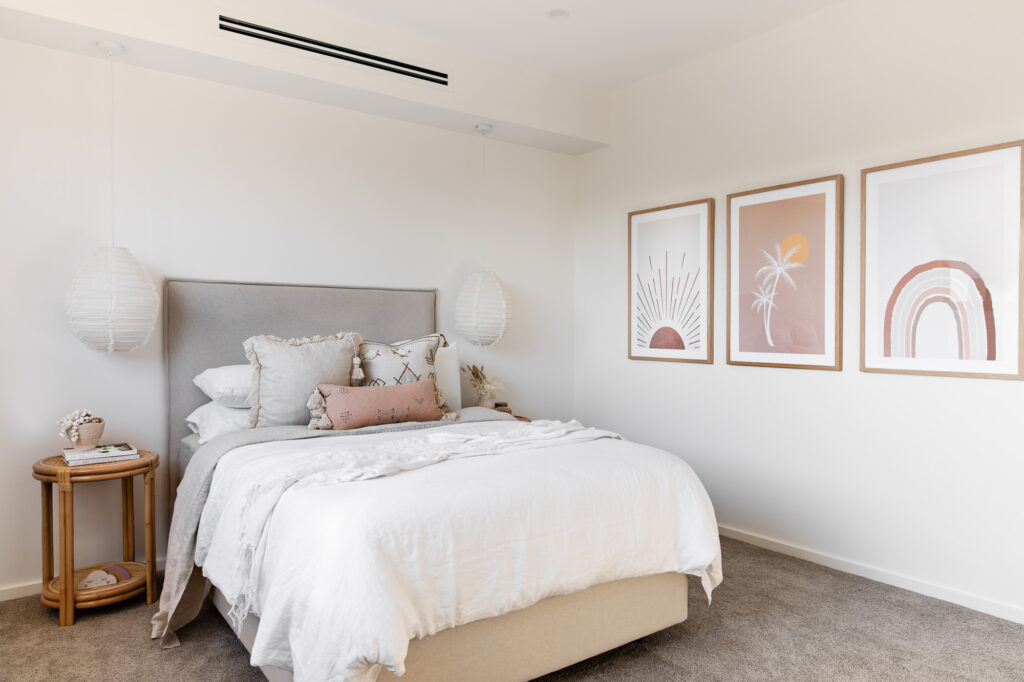 LEFT ~ 'Vintage Sunset' by Olive et Oriel (60cm x 90cm)
CENTRE ~ '70s Sunset Palm' by Olive et Oriel (60cm x 90cm)
RIGHT ~ 'Little Earth Rainbow' by Olive et Oriel (60cm x 90cm)
FIXING ART TO THE RIGHT LOCATION
When hanging artwork above furniture, there is a hard and fast rule to keep in mind, and that is that they should be hung at least 15cm above the top edge of your furniture (and not too much more, trust me on this one). This connects the artwork to the furniture below and gives it a sense of belonging. Generally speaking, if you position your art, two-thirds from the roof, the proportions should be accurate.
Ensure you consider the height of the ceiling also. The artwork not only needs to fit the width and length of the space but it shouldn't be more than two-thirds longer than your main pieces of furniture, like the lounge.
APPLYING A THEME
Starting with a theme in your home or room makes it 10 times easier to select a piece of art. From there you need to consider the room it's going into, for example the vibe you'd want in your living room would be very different to the bedroom – where you'd opt for something more serene given it's the place you retreat to.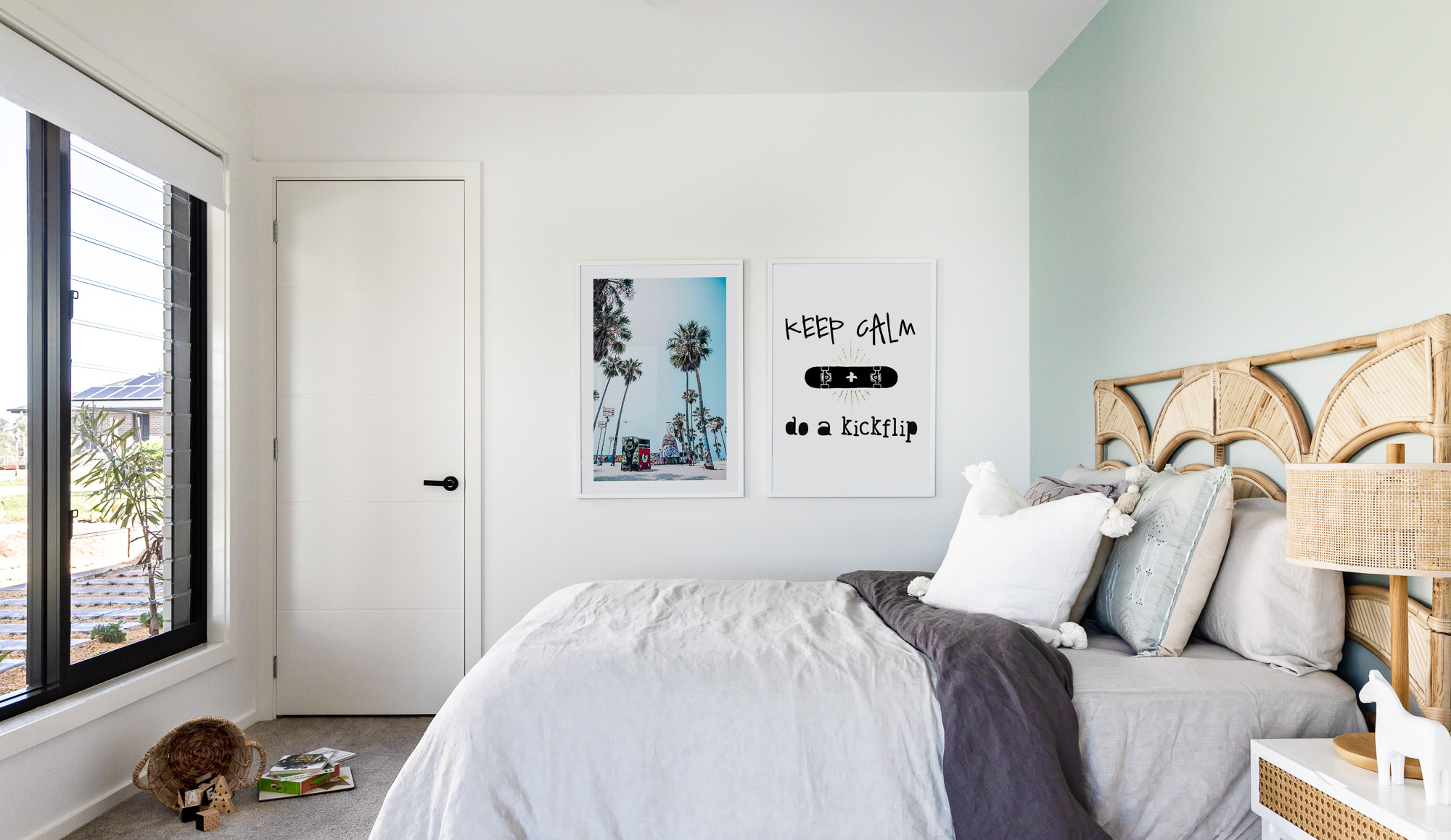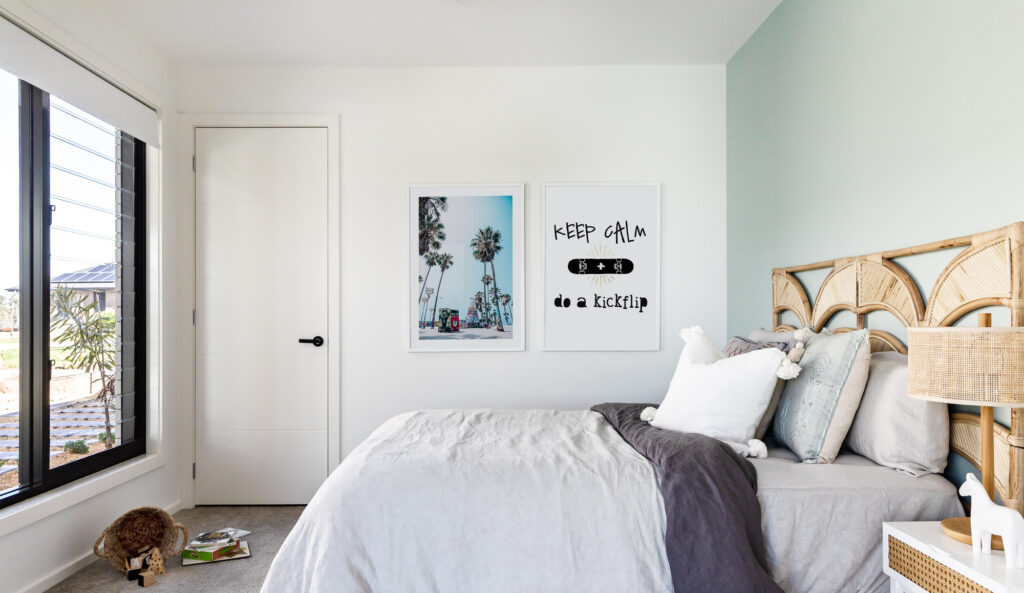 COLOUR CONSIDERATIONS
Decorating your room with art is a great way to introduce colour, or a theme to a room. BUT it's always best to incorporate the colour palette already present in the room for consistency (we suggest four colours per room max). The main piece in the room should always match the background wall colour and always introduce colours in twos. I also tend to use the same artist throughout the room to keep things cohesive.
Want to go one step further? Then try simply matching your cushions and throws to the colours presented in your art and it will make the room look like it's been styled by a pro.
Follow these tips and your house will look like it's been styled by a professional.
Lastly remember, you can spend as little or as much as you want, happy selecting.
Sarah xx