WHAT OUR 10+ YEARS OF BUILDING AND RENOVATING
 HAS TAUGHT US
What could possibly be more exciting than getting the keys to your brand new home. Well, we could think of a couple of things. But it's definitely high on the list. Believe it or not, it's still exciting each and every build. If there is one thing we have learnt over the past 10 years though, it's that building a brand new home requires a whole lot of patience and a great building team too. But there are so many rewarding benefits that make building a home from the ground up so worthwhile. If you are considering building a new home or maybe you love your current location but your home is so dated that you're considering a Knock Down Rebuild (KDR).
Here are our Top 5 reasons why we love building brand new!
FLOORPLAN FLEXIBILITY
When building brand new there is no contending with existing infrastructure. No existing plumbing and electrical points limiting your dream layout. No load bearing walls determining your ultimate floor plan dreams. That's right, you get to choose a floor plan that perfectly fits the needs of you and your family. Floor plans have evolved a lot in the last few decades with a much stronger focus on indoor outdoor flow. Even before COVID-19, us Aussies loved having friends and family over for a great Aussie BBQ #summerlovin'
Open plan living is on most people's wish list and building from scratch gives you the freedom and flexibility to put rooms exactly where you want them. As well as choose the colours and materials that fill them. You can also take advantage of the orientation of your block to allow for that treasured north sun to fill your home in just the right spot!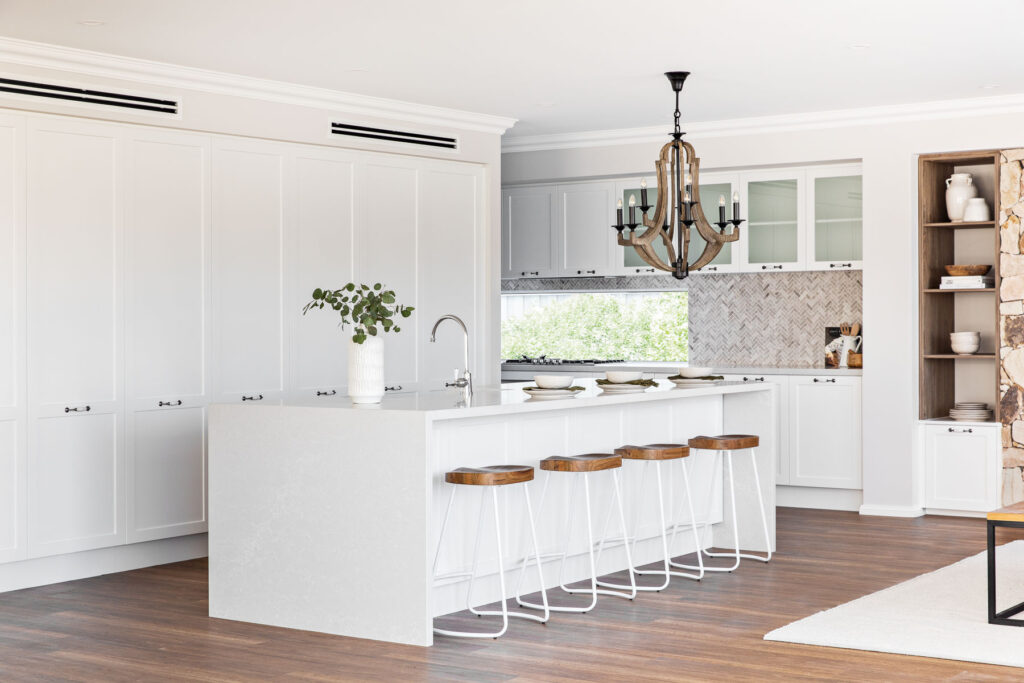 ENERGY EFFICIENCY
When it comes to energy efficiency, one thing for sure is that you may not see it's visual impact. Having a home that costs more in running costs, means less to spend on the things we love like beautifully styling our homes, dinner dates with friends or going on holidays more often. Let's not forget we also need to consider the impact of our home's energy consumption on the environment.
Fortunately for new home owners, advances in modern technology mean insulation and plasterboard are having a much greater impact on the heating and cooling costs of our home saving you those all important $.  When building a brand new home with brand new materials you get the very best in modern design to help you keep your home cooler in summer and warmer in winter. These cost savings can add up quickly and save you some precious pennies annually. Plus, a new home comes with a BASIX certificate, which will assess the energy and water use and thermal comfort or your home. That way you can modify the design of your home during planning to make sure your brand new home is going to be energy efficient from the day you move in.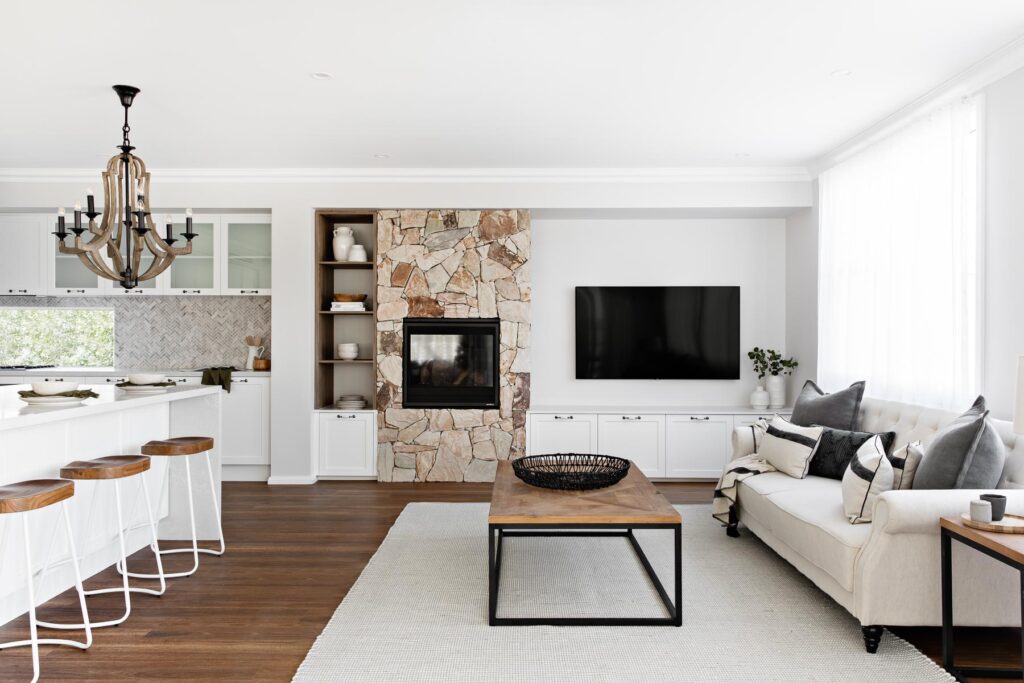 CREATURE COMFORTS
Modern technology has loads of other benefits too from energy efficient air conditioning to smart lighting and built-in audio systems. The sky really is the limit! Well maybe the roof of your home is the limit! But you get the point. The benefit to building new is that all these creature comforts or life's little luxuries, can be incorporated into your new home design at the floor planning stage and hard wired by an electrician during construction. No cutting and patching holes in the walls throughout your home. It is all neatly tucked away behind the walls and completed for the cost specified.
It doesn't stop there. The best part is the positive impact these creature comforts have on your day to day living. You'll wonder how you survived so long without them. Enjoying a comfortable, easy to live in home is worth the patience of waiting for the build to finish.
ALL IMPORTANT COSTS
If you are weighing up building on new land vs renovating an existing home, one of the biggest cost savings is Stamp Duty. You will only pay Stamp Duty on the purchase price of the land not the build cost unless you buy a KDR site. Compare this to the Stamp Duty paid for an existing home and the savings can run into the thousands, depending on the cost of land in your area and your state's Stamp Duty fees.
Did you know that the cost of renovating per sqm can cost as much as double the cost of building brand new per sqm? Of course, there are loads of variables that can change these figures (if you know, you know) especially when you take into consideration fixtures and fittings. When it comes down to it, the nuts and bolts are, per sqm it is more often than not cheaper to build new than renovate.
SAFETY & SECURITY
Once you breeze through the planning and construction phases it's time to move in and enjoy your brand new home!
The easier a home is to maintain and manage, the more time spent with loved ones and that's exactly what you get with a new home. You are getting the added peace of mind that your new home comes with a 6-year structural warranty from your builder. Plus, most builders include a three-month defect period which enables you to have things fixed that you're not completely happy with.
Sydney friends: if building a brand new home from scratch is something you want to know more about or you're not sure of the process, be sure to check out Better Built Homes. They were rated NSW and Sydney's 5-star builder by product review 3 years running and the HIA Medium Home Builder of the Year 2020.