It can be hard to know where to start when it comes to all of the considerations you need to make when designing a floor plan for your new home. It can sometimes help to think about your current and previous homes and consider what you liked the most about them in terms of the floor plan layout and what you found to be less than desirable when it comes to functionality. Over the past 10 years, Heather and I have built numerous homes and want to share with you our top seven things you need to consider when finalising a floor plan.
1. SINGLE OR DOUBLE STOREY HOMES
When it comes to deciding what floor plan to have, the decision will often be dictated by land size and how much backyard real estate you'll be left with. If you have a larger space, single storey is always the more convenient choice. It presents no stairs for the young or elderly and can be built in a much quicker time frame than a double storey home. The cost is generally always slightly lower too.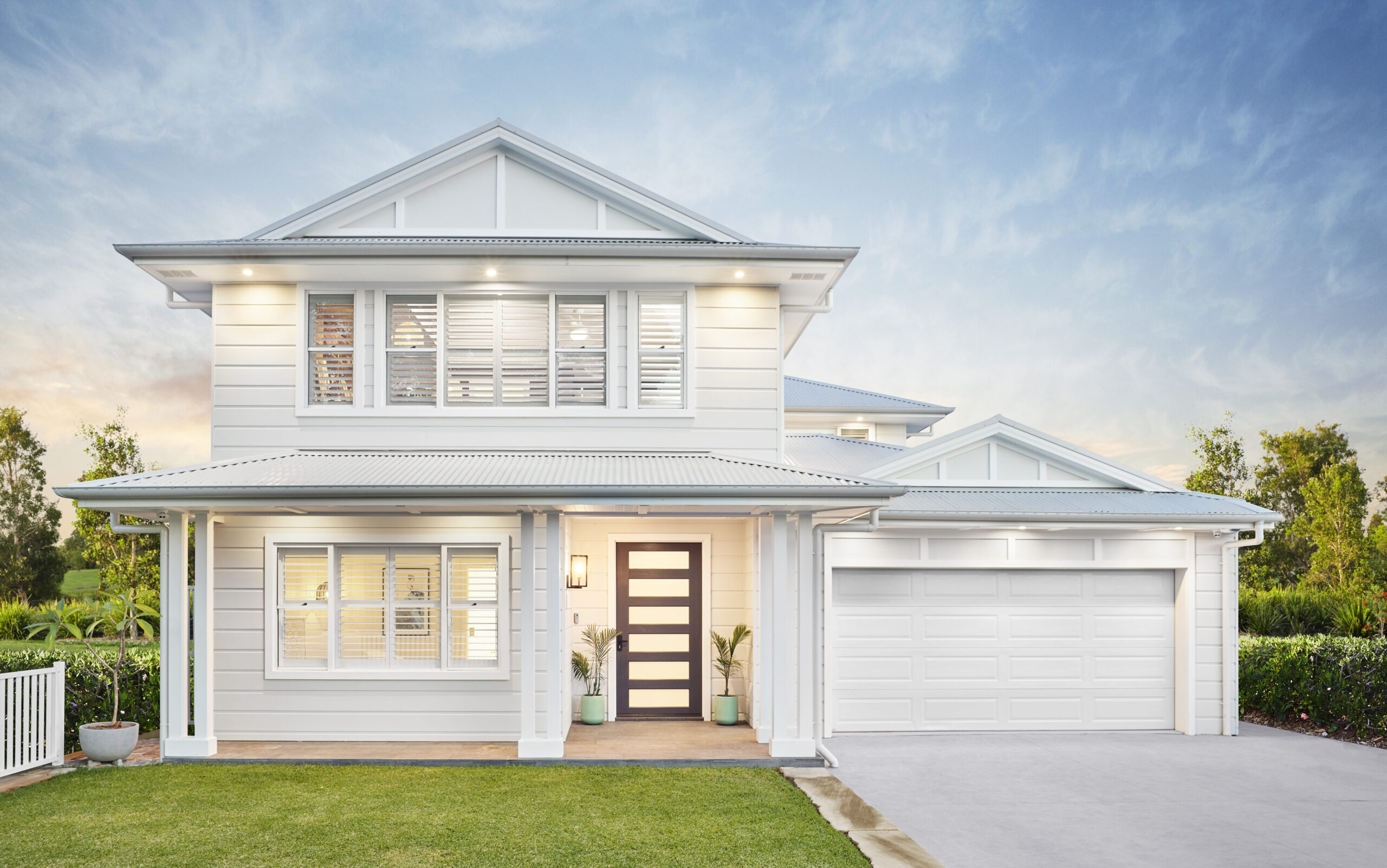 If a small parcel of land is what you have to play with, then a double storey home may be your best option. This will maximise the use of your land. Double storey homes are also great choice if awesome views are on the table and that extra height can offer you a greater outlook.
2. MAKE YOUR WISH LIST
Macro out on your existing home and take a critical look at it. What is currently working for you and what isn't? From here, create a list of 'must haves' and a list of 'nice to haves'. Your wish list should reflect the lifestyle you want in terms of both layout and practicality. At Oak and Orange, one of our must haves as busy mums is loads of storage. To hide all the mess! This makes the home easier to keep tidy and organised and mostly importantly feel like a dream to live in.
3. CONSIDER YOUR LIFESTYLE
Lifestyle should always be considered when it comes to designing your floor plan. Do you entertain regularly? Do you love spending the summer outdoors cooking BBQ's or do you prefer spending your nights in the media room watching movies?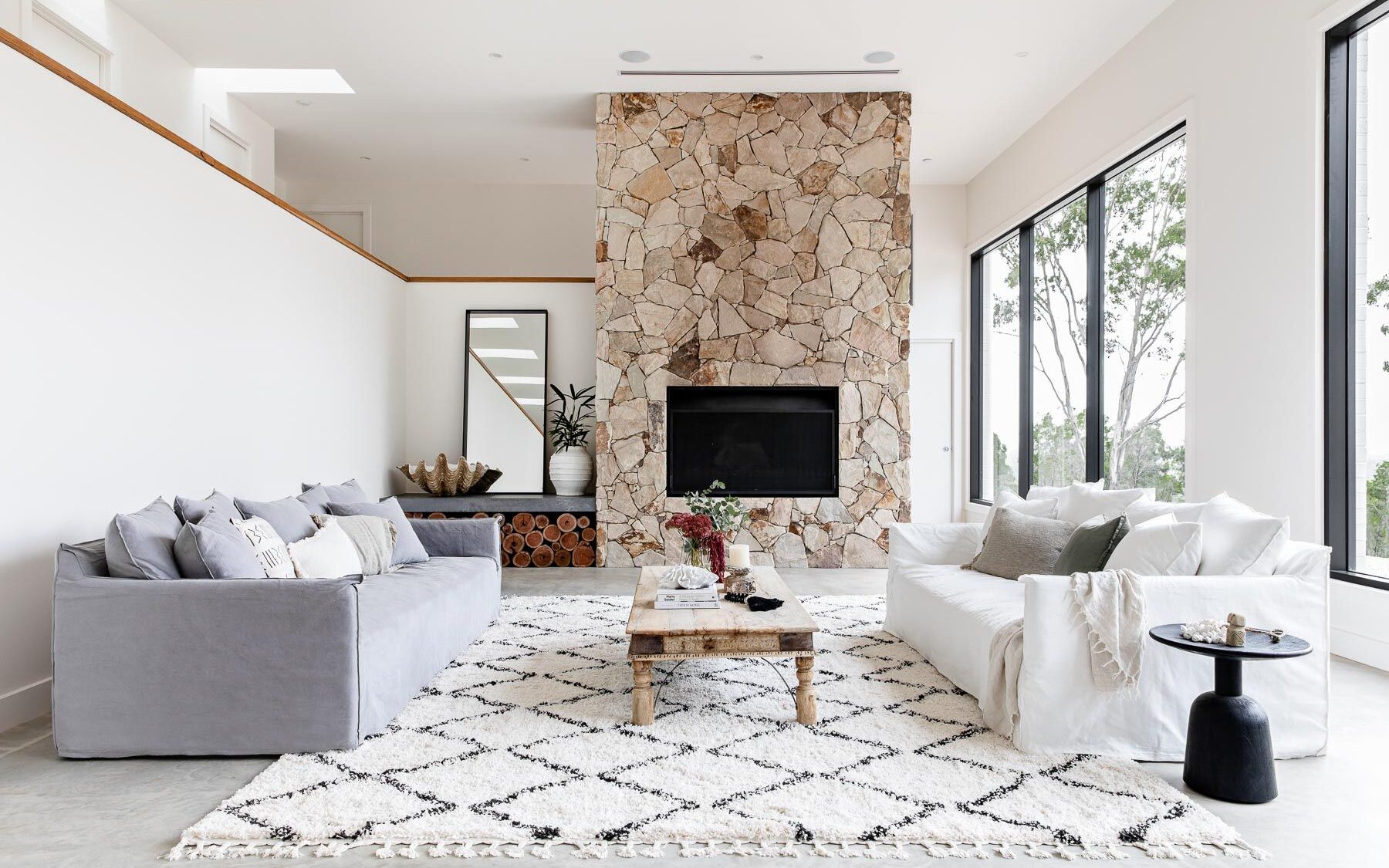 We understand that not every floor plan will suit your lifestyle and your phase of life. You may have small children who need you close by or you may have teenagers who want their space. Keeping in mind your lifestyle when looking at floor plans will help you choose a design that will work when your kids are teenagers, not just toddlers. That's why at Oak and Orange, we love multifunction rooms especially ones that can be closed off with doors. This offers diversity when it comes to how the floor space can being used and allows the room to change its purpose with your families evolving needs and requirements.
   4. LAYOUT & FLOW 
If there is one thing we have learnt when it comes to floor plans, it's that the kitchen, dining and living areas are best when located at the rear of the home, opening on to the alfresco or backyard. Be sure to plan wisely the size of these rooms to ensure the space allocated will be adequate for your lifestyle and furniture.
Always look for efficient flow and circulation. Visualise opening all the doors on the floor plan. Is there a smooth flow and connection between each space? If there isn't and space is tight, change your internal doors from being hinged to cavity sliders. This is of particular importance between the kitchen and the family room given it is often the families most used space in a home.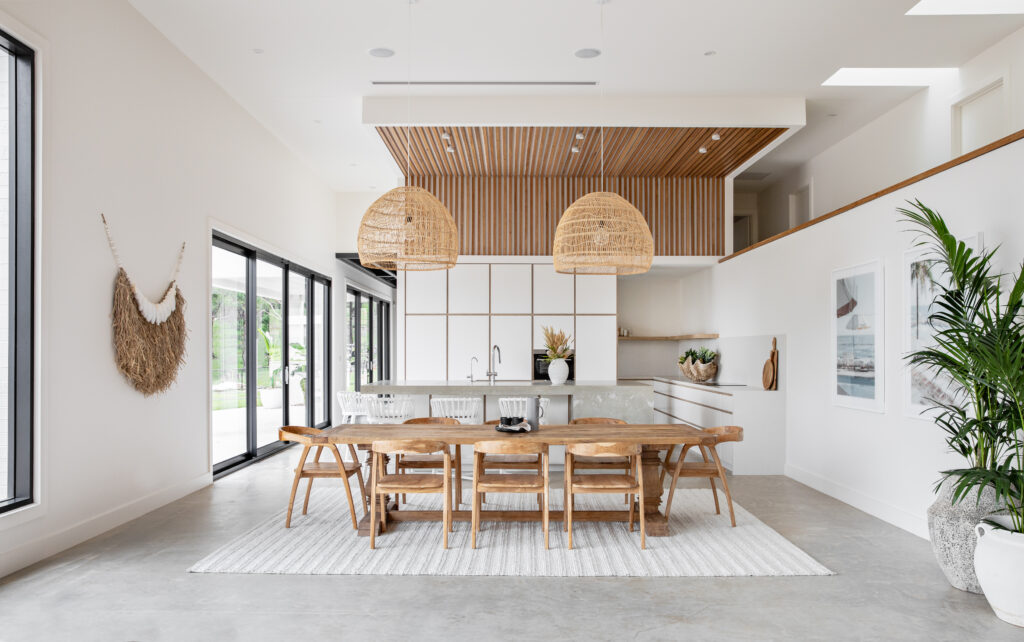 Also consider if each space is right for its function and if there is enough natural light? Measure the width, length, and height of the rooms you're currently living in and compare the room dimensions listed on the floor plan you have selected. For us personally, the alfresco should be spacious for sitting or dining. The main bathroom should ideally be located central to the bedrooms. Our preferred minimum bedroom size ideally is 3m x 3m complete with either built-in-robes or walk-in-robes. Storage is also extremely important. Be sure to check if the wardrobes, closets, and pantry are large enough, positioned where they need to be and suit what will actually be stored in them. 
   5. VISIT A DISPLAY HOME
Visiting a display homes will also give you ideas. When you enter each home, consider how the home flows. Would it suit your daily lifestyle? It's a great idea to bring the whole family along to gauge their reactions and get feedback. Watch how you each move throughout the home. 
We know it's near impossible but do your best to ignore the beautifully selected artworks, décor and colours. It's only then you'll get a true sense of the floor plan and what it feels like to live in. Are the room sizes large enough? Will it cater to your growing family and their needs? Take notes on what you love and what doesn't work for you. You'll be surprised at some of the patterns you find.
   6. INDOOR OUTDOOR FLOW
I can't stress enough how important it is to check how the indoor connects to the outdoor area of a home on a floor plan. Think about the plot of land you've purchased and how the floor plan will work with it. You want to make the best use of outdoor space, sunshine and shade by way of porches, decks, patios and/or courtyards.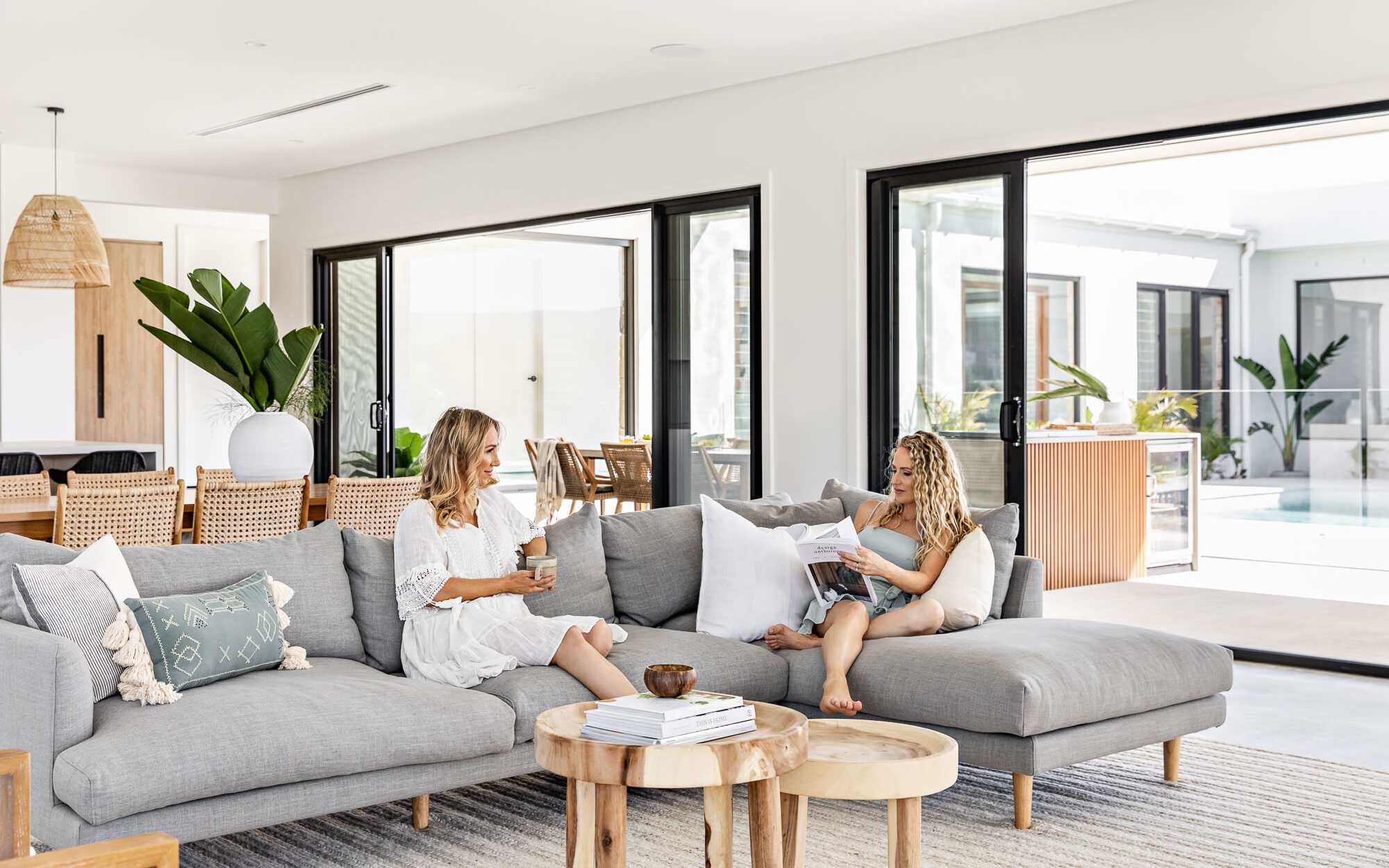 We believe every plan should be slightly customised to fit you and your lot. South and north facing homes should be designed differently. There are also tactics to improve the visual connection. For example, adding doors and windows between space will not only improve the connection between the rooms but allow for more natural light when you use glass panel internal doors. Secondly, windows on at least two sides of a room balance daylight and create a spacious feeling. Consider what changes you could make to your floor plan to make it work best for you.
   7. MARK IT OUT
Using all the methods mentioned above, draw and mark out your floor plans. Consider what each space would personally be used for? Is it large enough? Is there enough natural light? Whilst comparing the dimensions of each room, also measure current furnishings. Consider how they would fit in your new home. Will there be any blocked walkways or doors, or windows covered? Will you need to buy new furniture to cater for the floor plan. How did you go?

All of the floor plans we use are designed and built by Better Built Homes. Each and everyone is designed to be a dream to live in. We always consider the flow and practicality of a home along with the visual aesthetics of course.
If you're on the hunt for a floor plan for your new home or just looking for some renovation inspiration take a look through Better Built Homes perfectly curated floor plans