A NEW WAY TO CREATE THE PERFECT PAINT COLOUR
If you are anything like us you probably have loads of Pinterest boards and insta saves with your fave wall colours for inspiration. But when the time comes to decide which colour to paint on your walls it can be tricky to find the exact name of the colour you want. Or maybe you have beautiful pieces in a room and want to make sure your new wall colour is going to match not clash.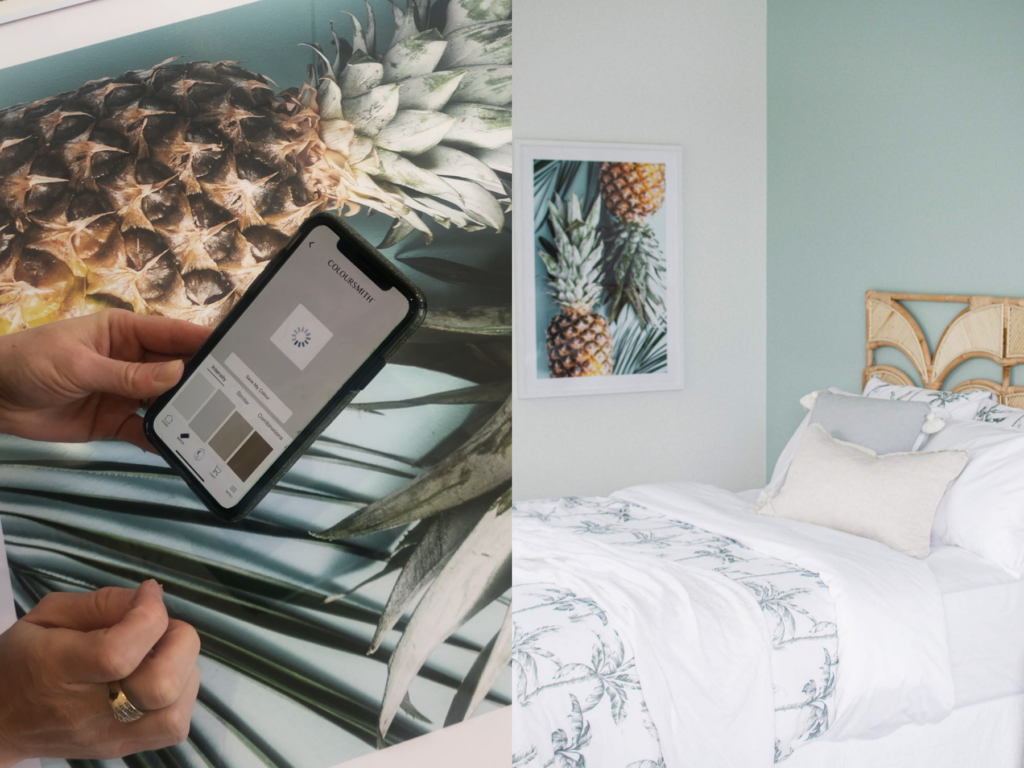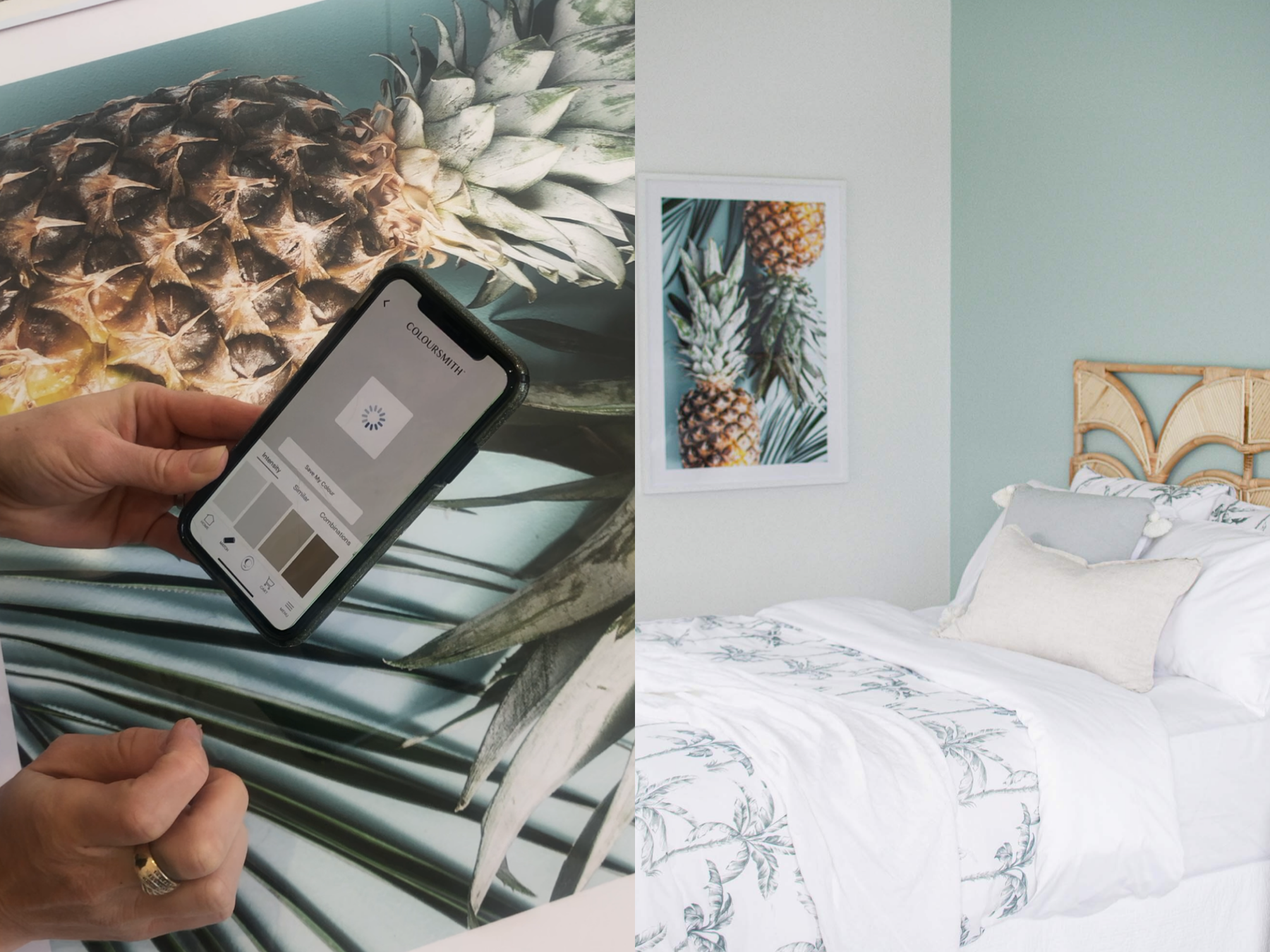 Whether it is furniture, cushions or like us a beautiful artwork that inspires a fresh coat of paint on your walls, the new Coloursmith app from Taubmans gives you complete control to choose and name your very own wall colour! 
We know it seems a little too good to be true but having recently giving the app a whirl for ourselves we were thrilled with the end result. With travel to idyllic tropical islands off the cards for a while we decided to create our own oasis with a bedroom refresh, just in time for summer.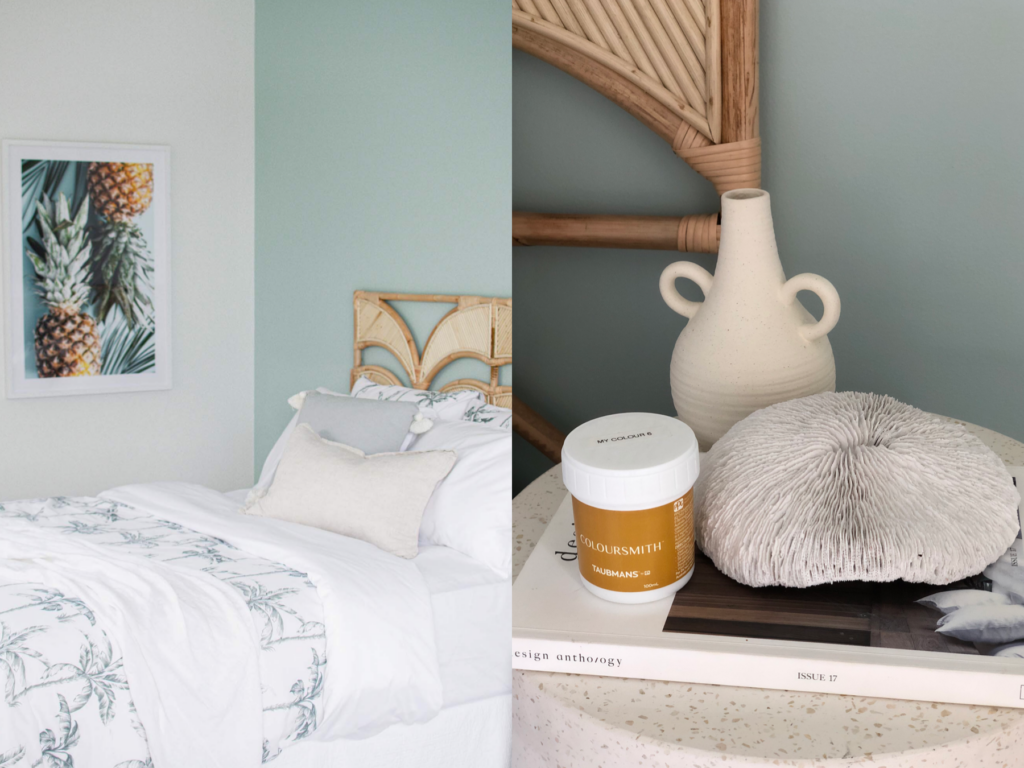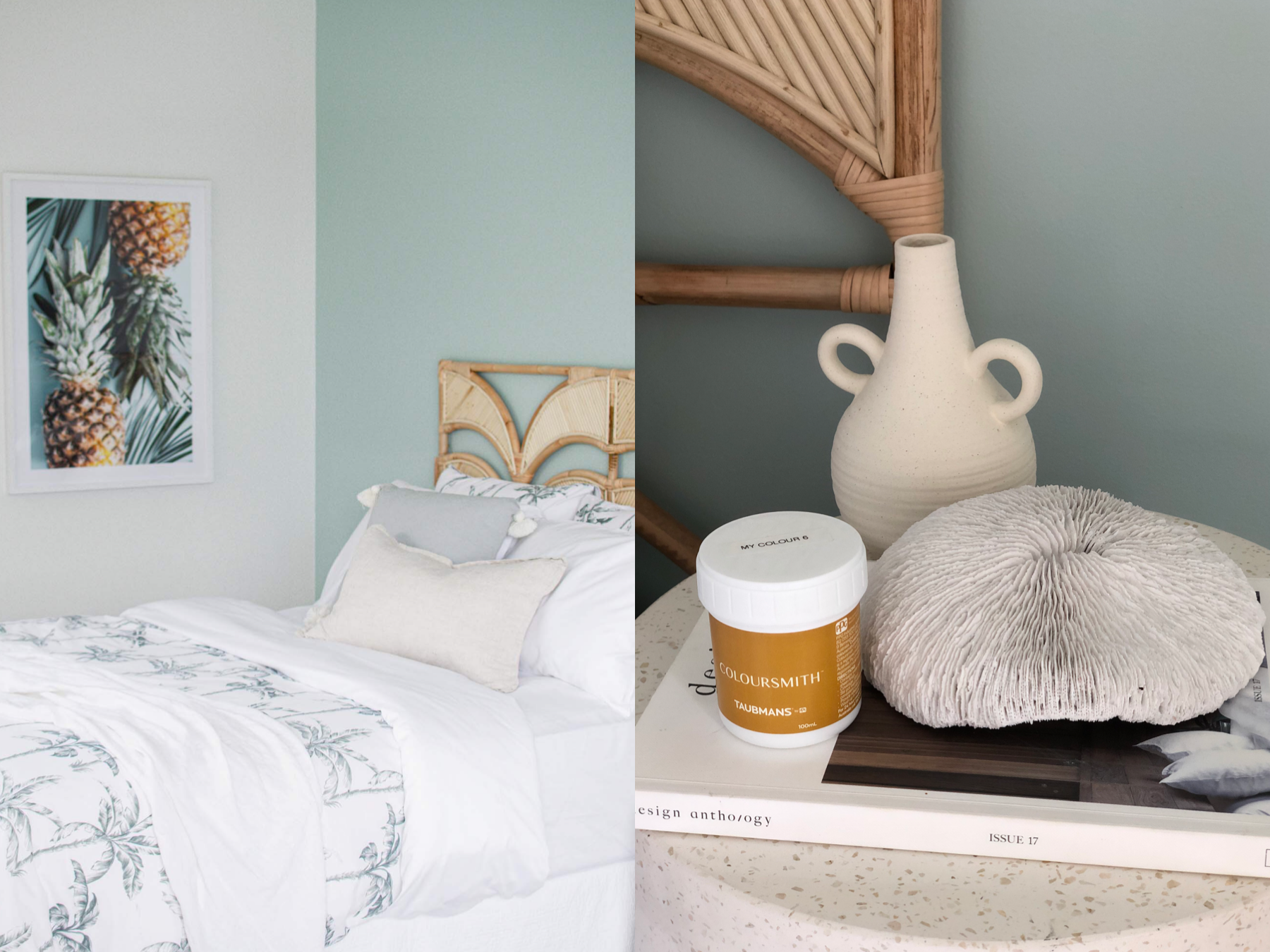 Doesn't matter if it's Aruba, Jamaica, Bermuda or the Bahama's nothing says tropical island paradise like a Pina Colada (with or without Tom Cruise) It was love at first sight with this gorgeous and fun pineapple print from Olive et Oriel so we used this very artwork to select and create our very own wall colour. We're calling it "Komomo Dreams" – thanks for the inspo Beach Boys. 
DON'T BELIEVE US? Check out Coloursmith for yourself!