When building your dream home there are lots of decisions to make. One of the biggest choices that impacts the overall look and feel of your space is what flooring to use throughout the home. This was one of our biggest decisions during the build of Dream Home 6 as the flooring really needed to set the tone for the whole house. Let's run through how to choose flooring colours you will love for years, just like we did at Dream Home 6.
LOOK AND FEEL
First things first, it's time to whip out your vision board. Do not underestimate the role a vision board plays in selecting flooring. It helps to focus in and choose products, colours, and material finishes that will create the very vision we started with. Your vision board should be a collection of inspiring images that you love, designed to help you maintain the look and feel of the spaces you chose from the outset, as you make design and material selections.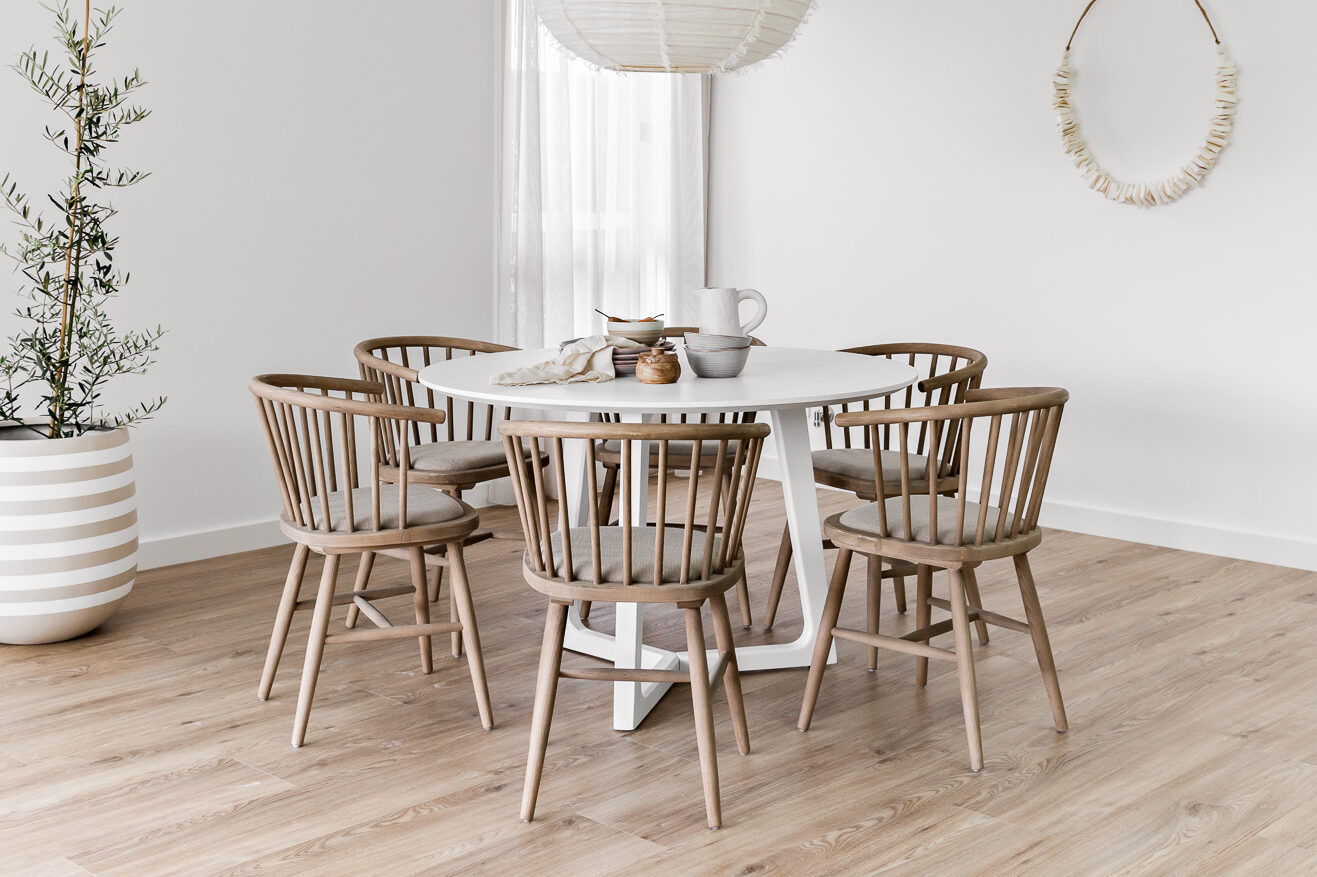 COLOUR CORRECTION
Did someone say flat lay? This is our biggest tip! You won't be truly happy with your flooring choice until you compare it with your other selections. A flooring sample on its own may look great but what's even more important is how it looks when next to the other colours you've chosen in your home. Since your flooring may be seen near multiple wall colours, kitchen colours, tiles – the list goes on….you want to make sure the main flooring colour works well with everything else. Don't go laying flooring until you've done this. It's the key to making sure your finished product matches your vision, and will give it that all important wow factor. 
PRACTICAL PLEASE
Say it with us "A dream home shouldn't just look great, it should be a dream to live in."
When you hear the words 'vinyl flooring,' it is easy to conjure up thoughts of Nanna's kitchen in the 80's, but rest assured vinyl flooring has come a long way since then #wepromise. This really is a case of don't knock it til' you try it.
We have used vinyl in several of our previous homes and love the fact that with the right colour choice, you can get a timber look flooring that's more affordable than the real deal and way easier to clean and maintain. In this case, less really is floor ????
When it came to the carpet in the bedrooms and lounge room, practicality was on the top of our list. Smaller, south facing bedrooms called for light, warm toned carpet with a little bit of texture for that Cosy Country Cottage feel. But let's be honest, choosing a lighter colour carpet can come with its own set of risks. Just ask the kids?! That's why we chose a solution dyed nylon, it's stain and fade resistant so it will last the new owners for many years to come. Can I hear a round of applause!
THE WINNERS
We knew early on in the design process that we would use a timber look vinyl plank throughout the home, we didn't select the final colour until we had finalised our other selections. Yes, we really do practice what we preach. With loads of colours in the Godfrey Hirst Moduleo range, there was no question that we would find the perfect suitor. Choosing a lighter oak colour was a priority for us. We wanted the home to feel more spacious and using lighter tones does just that! The winning choice for Dream Home 6 was…. drumroll please….. Nordic Oak 22245. It is soft and light, and aesthetically looks very natural, so natural it's hard to believe it's not butter, I mean vinyl.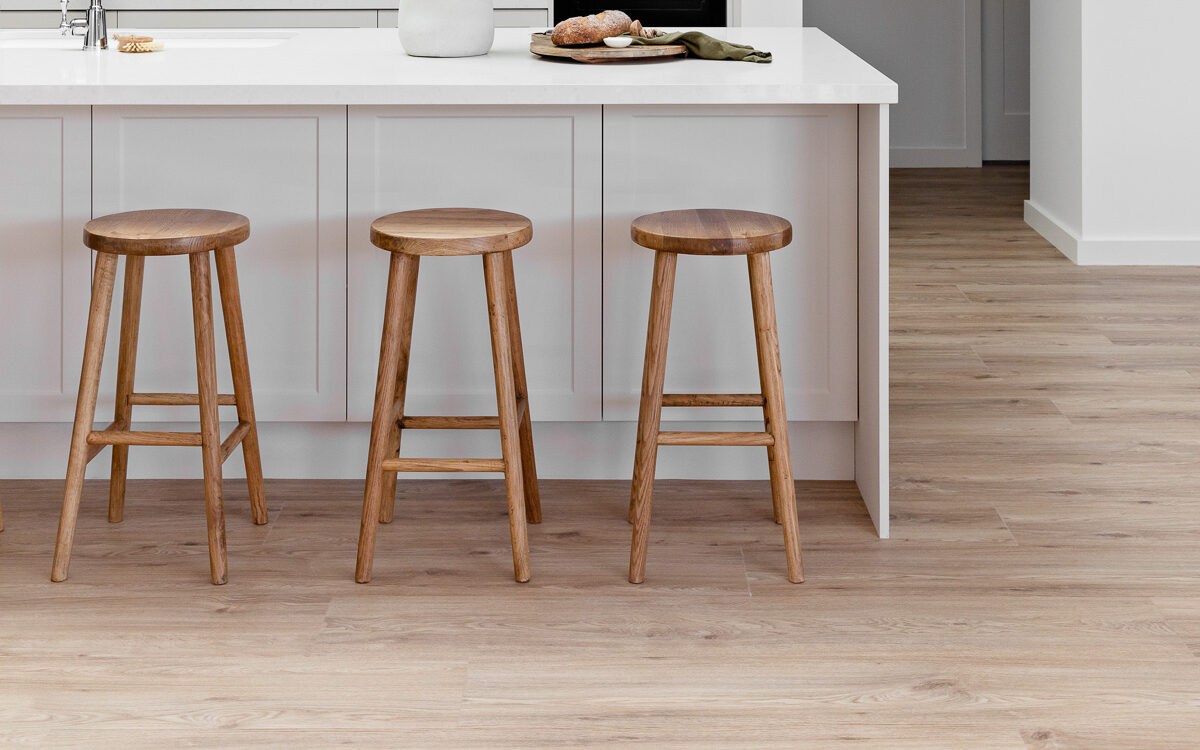 The carpet colour was based on the same principle. We wanted a lighter colour to make the bedrooms feel larger. Believe me when we say that using lighter colours really does create the illusion of space. For Dream Home 6, the Modern Texture in 705 Light Smoke was the winner for the bedrooms! The loop pile feature offered texture which we felt added to our cosy country cottage look and feel. And most importantly, we can still have peace of mind knowing it will hold up to the rigours of everyday messy family life.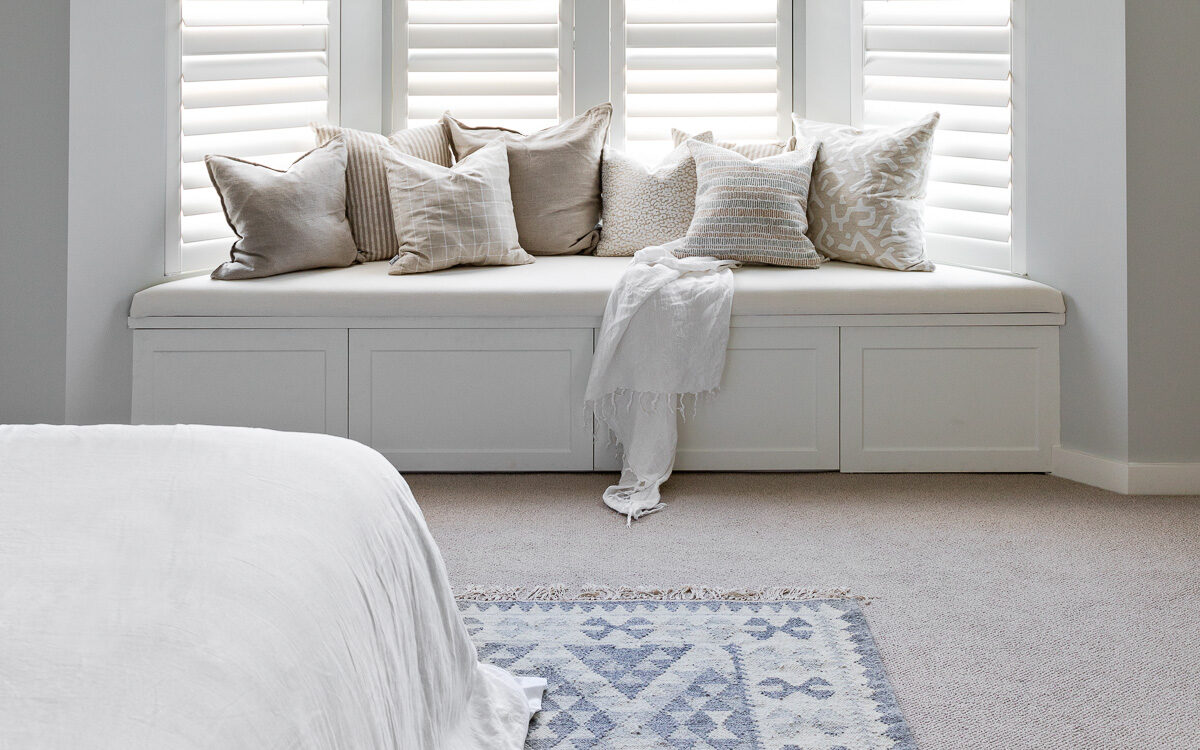 When it comes to choosing flooring, it's all about the preparation. Don't let your floor fool you – planning is paramount. Give your home the forethought it deserves, and you won't be disappointed with the final outcome. Now let's get down to business.