The kitchen is often the heart of the home, and it not only needs to look good, but function well too. So, it should come as no surprise that when you are planning a new kitchen design, there are some critical steps we take to ensure kitchen design success. We're showing you how to plan a kitchen design for your next project and just how we did it ourselves for Dream Home 7. Buckle up and get ready to snag all our best tips.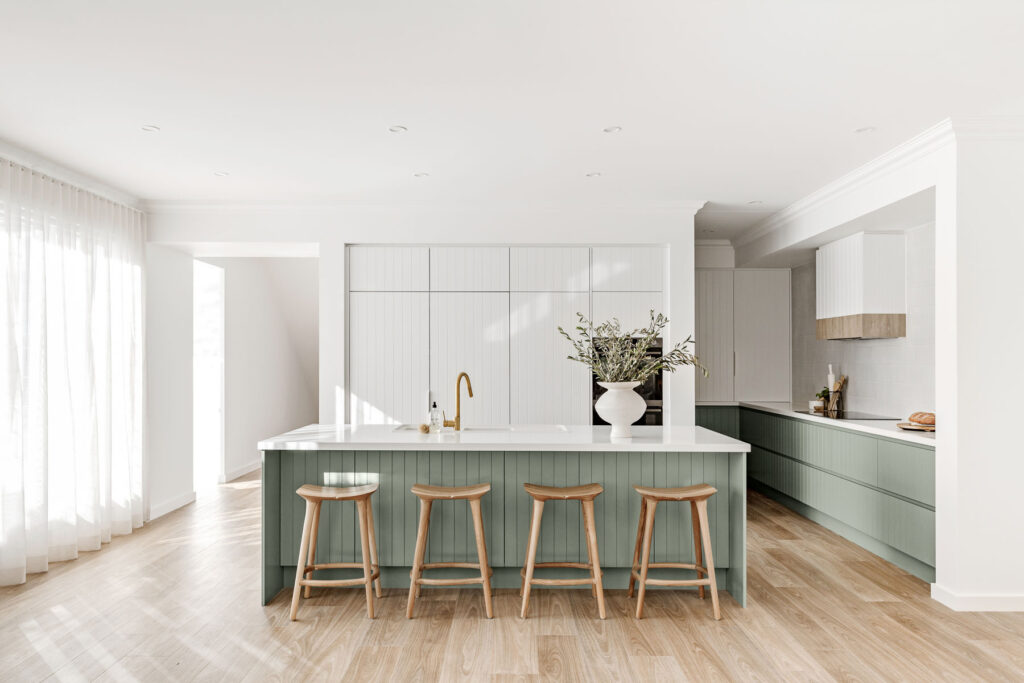 APPLIANCES AND SINKS COME FIRST
At the risk of sounding like a broken record you know we love a kitchen that is PRETTY and PRACTICAL. That's why when we're designing a kitchen, we make sure we choose the location of our appliances and sinks first. A word of warning, these can be very expensive to change later so plan well from the start. #trustus
By choosing our appliances early on we can make sure all our plumbing and electrical provisions are in the right locations and we can design our cabinetry around them…. right down to the millimetre. In Dream Home 7 we chose Westinghouse's dark, stainless steel appliances to bring a sleek and modern feel to our coastal farmhouse inspired kitchen.
No matter where you decide to put your cleaning zone in your kitchen, we have a winning formula to make clean up a breeze.  Drumroll… it's the bin, sink, dishwasher combo that works best! Having your cleaning zone set up in this order means you scrape food scraps straight into the hidden built-in bins, rinse them in the sink before loading them straight into the dishwasher without having to take a single step. Sidenote: our Westinghouse freestanding dishwasher even has a half wash cycle saving you water when don't have too many dishes to clean.
WE LOVE DOUBLE WALL OVENS
Would you believe we redesigned the layout of the kitchen to fit this Westinghouse 60cm multi-function10/5 pyrolytic duo oven into the kitchen? Yes, even we change our mind sometimes. The biggest reason we're such big fans of this feature is because we can cook at different temps. It's great for families and entertaining. This beauty also has a pyrolytic function for easy cleaning and wait for it…an air fryer. That's one less small appliance you need taking up precious bench space. I'm already dreaming of crispy fries (and a healthy version at that).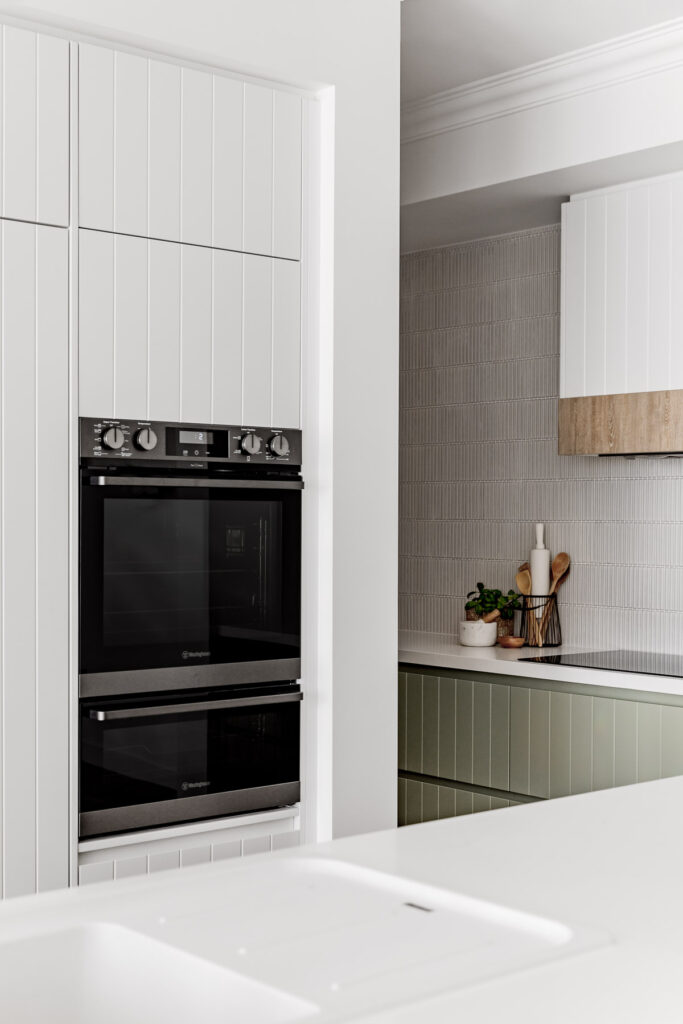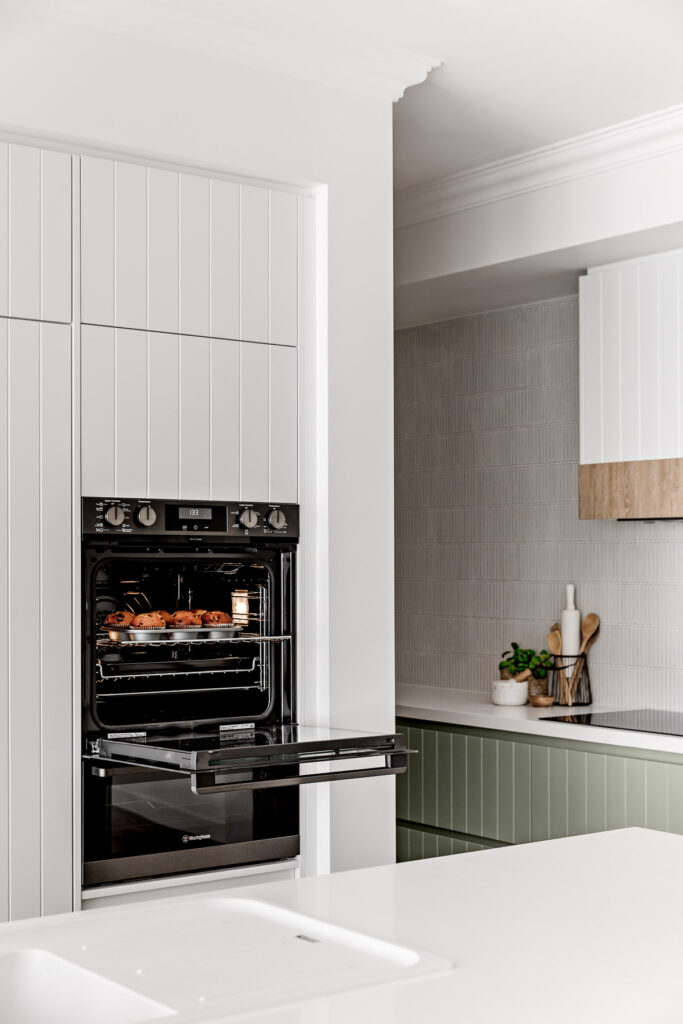 We stumbled across induction cooktops by accident years ago. We have lived in a few new homes that were in new housing estates that didn't have a street gas connection. Not wanting to rely on gas bottles for cooking, we switched to induction cooktops. Quick to heat up and easy to keep clean, we have never looked back. The 90cm 4 zone induction cooktop also has a boil protect function which detects rising bubbles and automatically reduces it to a low simmer. What will they think of next! If only we had something similar for when the kids go crazy with bubbles in the bath. 
Want a behind the scenes video tour of our kitchen design planning?  Come be the judge yourself and decide if all our hard work paid off.
THE FIRST STEPS TO PLANNING A KITCHEN DESIGN
CLICK BELOW TO WATCH IT NOW
CLICK BELOW TO SEE THE FINISHED RESULT