WE REVEAL OUR BIG PLANS FOR 2021.
If 2020 has taught us anything, it is to expect the unexpected!
With Dream Home 4 Palm Springs Retreat (Heather's home) and Dream Home 5 Modern Aussie Resort (Sarah's home) behind us. We bet you're wondering what's on the cards for Orange and Oak in 2021? Listen up (or at least read on) because we are about to reveal all. #spoileralert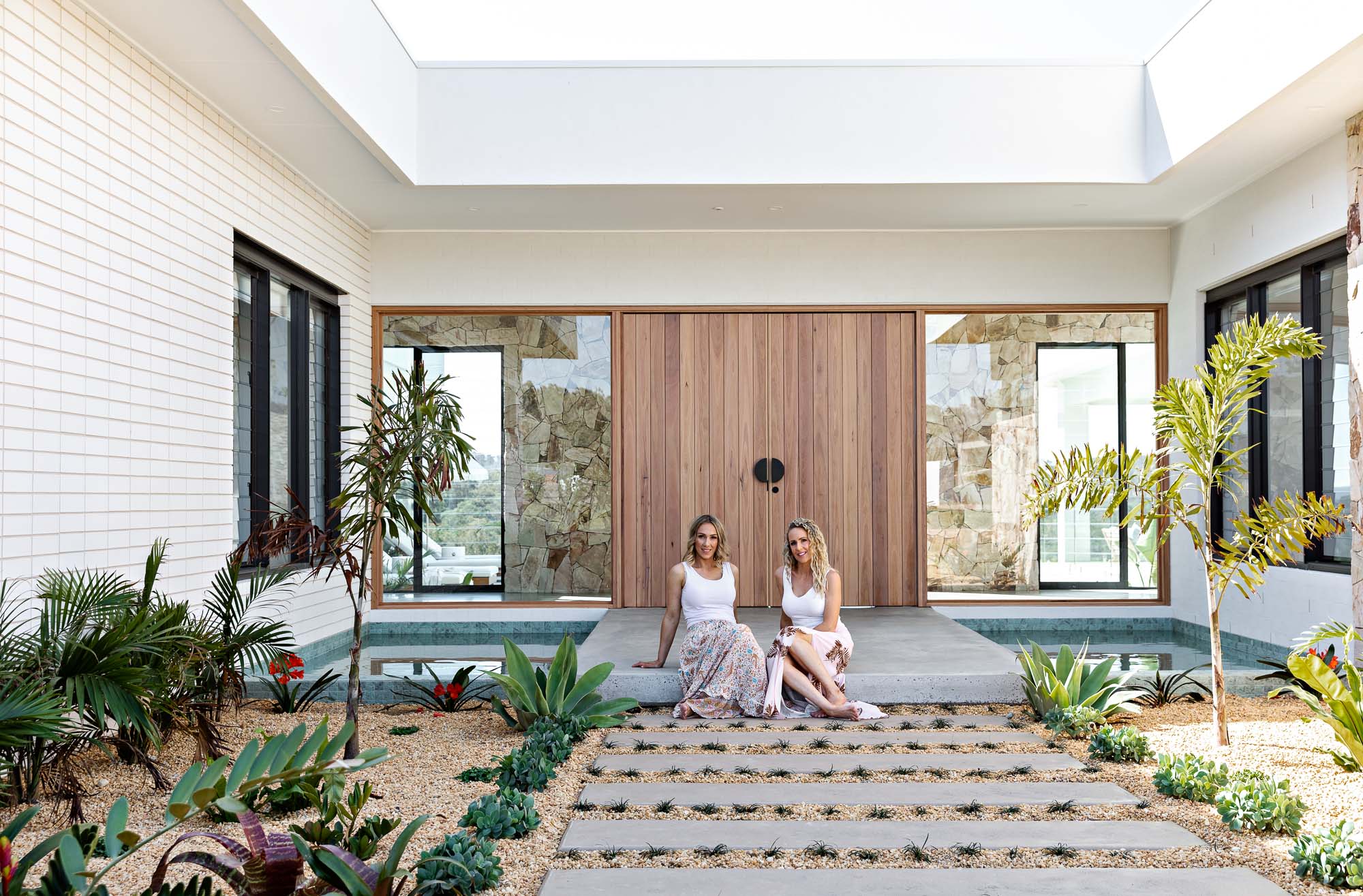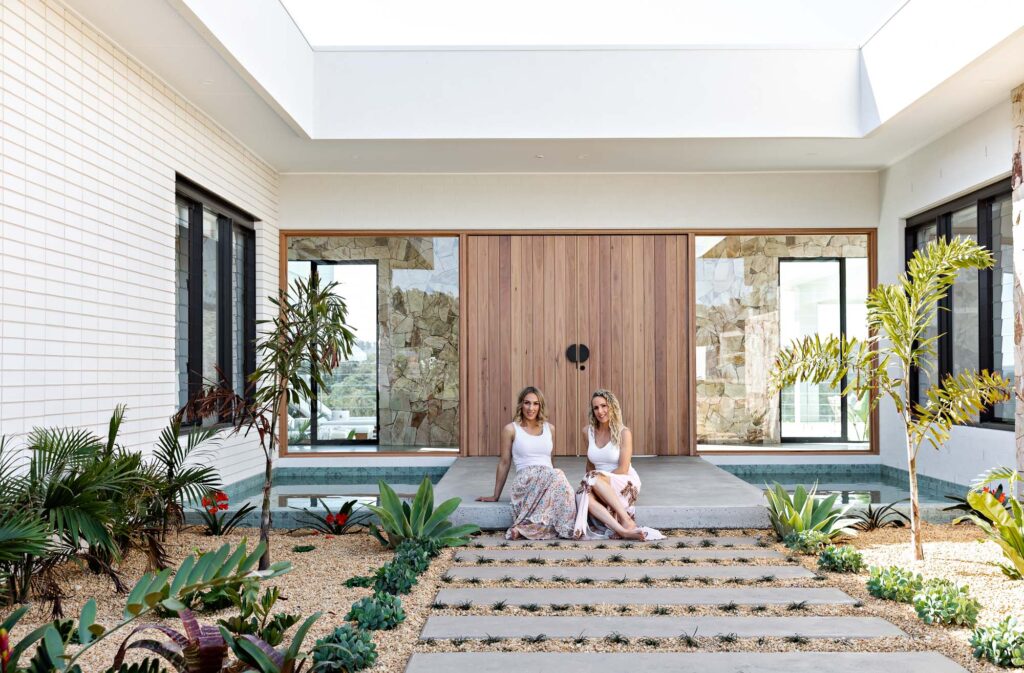 TWO WORDS YOU WON'T HEAR US SAY
One thing you will probably never hear either of us say are the words 'Forever Home'.  Since marrying our builder hubbies over 10 years ago, we've each moved a gazillion times. The prospect of staying in the one home forever is very unlikely. With three kids each, the time spent in each home is slowly but surely getting longer. These days we each have school locations, friendships and soccer clubs (yes, our lives revolve around our children) to consider so we're both content on staying put. At least for the next little while anyway.
 RECORDS TO BE BROKEN
Between the two of us, we have each racked up a (a very low) record for the longest time spent in one home. Heather's is 3 years and Sarah's is 4 years since beginning our design, build, sell, do it all over again journey with our husbands. Clearly, we've got a real easy record to beat so we will be calling the Palm Springs Retreat and Modern Aussie Resort our homes for a little while yet. These homes are simply stunning and extremely practical for our families, so it wasn't exactly hard to convince ourselves of this decision.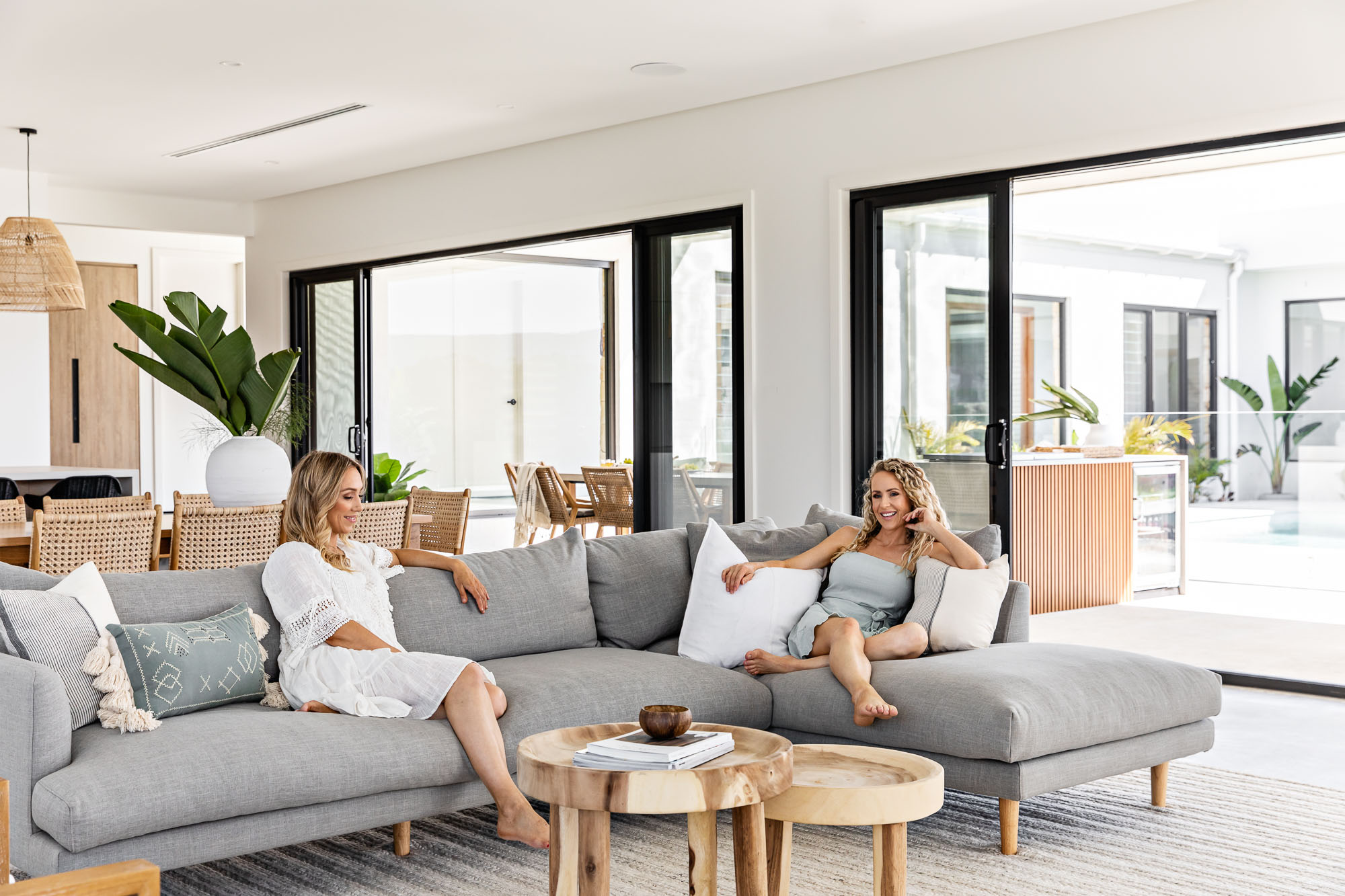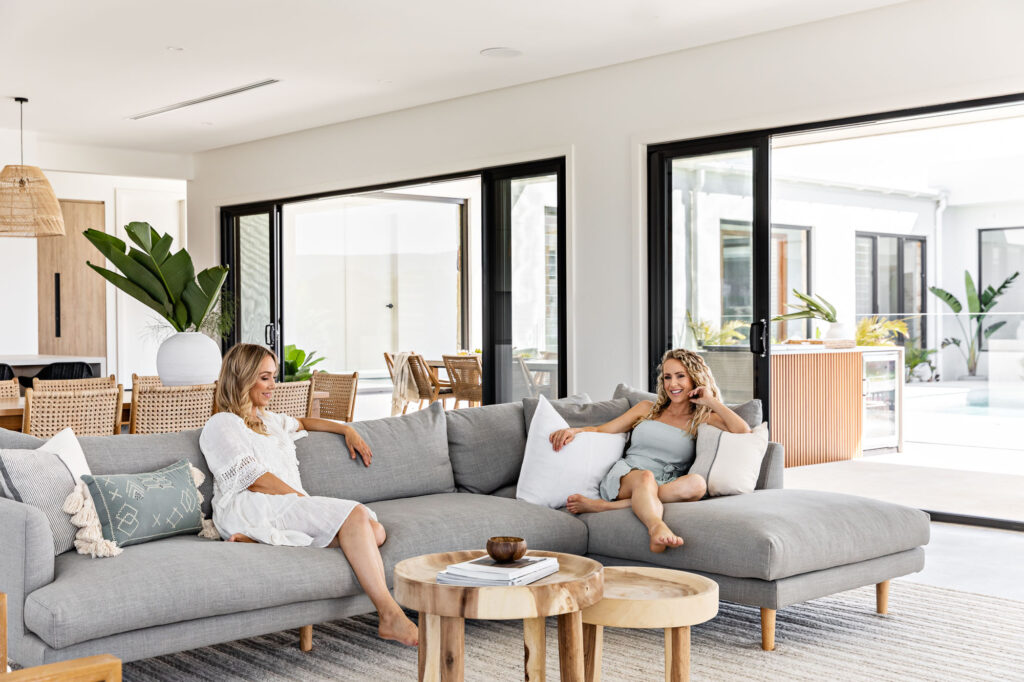 WHAT'S NEXT?
If you've spent enough time with us two, you know we absolutely love the design and build process way too much to just sit around and wait for the next prime parcel of land to pop up. So ???? for 2021 we are going to be designing and building Dream Homes for others. Yes, after numerous requests, we are finally making this happen. There is just one catch! We don't know who the Dream Homes will be for. Which means we will be using our years of experience designing, building and selling new homes to ensure they are snapped up fast when they hit the market. The key to designing to sell is to tick all the right boxes for our target demographic which for us means designing homes that are #prettyandpractical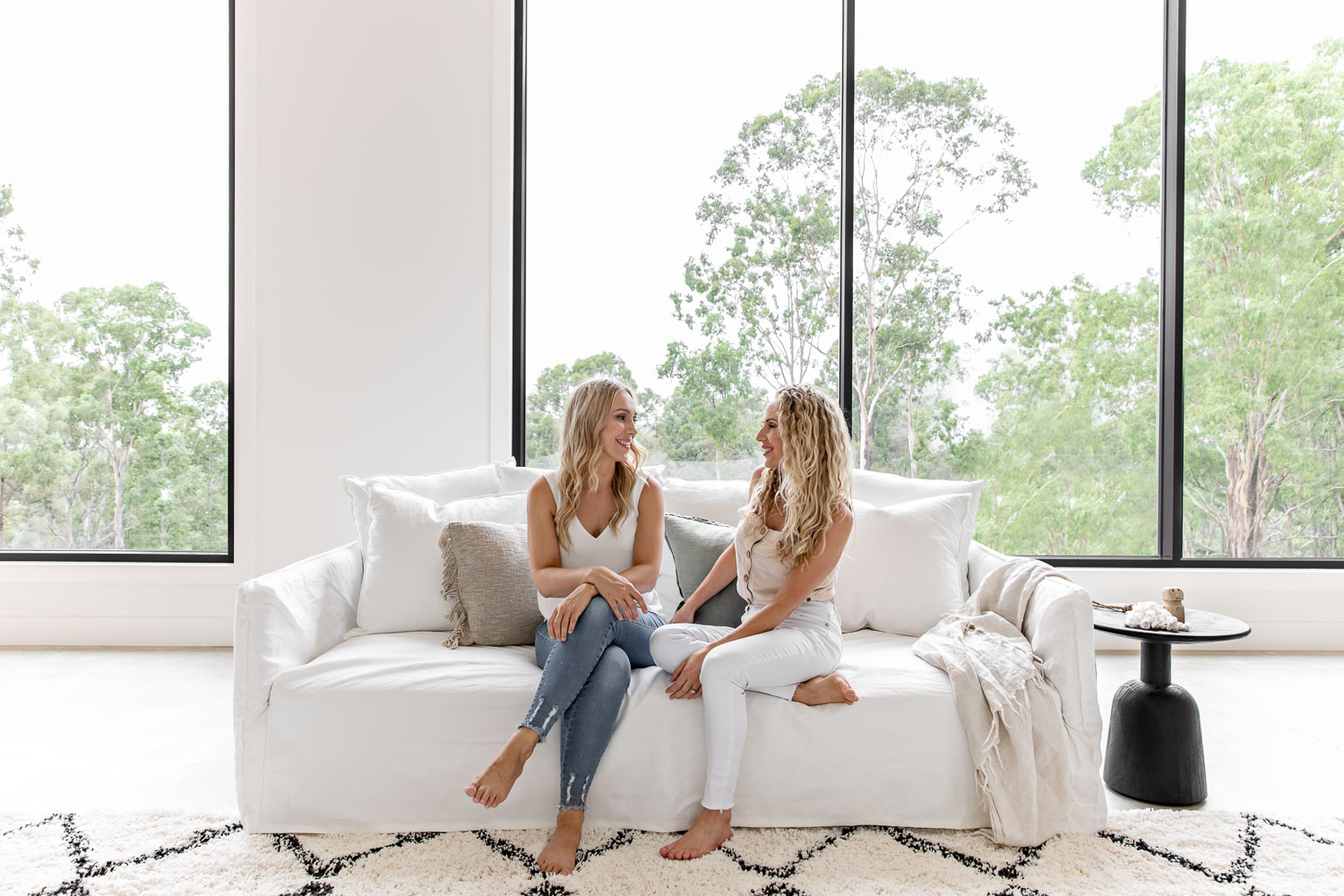 When will the next series begin? Yes, you guessed it! Dream Home 6 and 7 are just around the corner. This time though, we will be showing you how we take cookie cutter designs from our Builder. Giving them the special Oak & Orange touch to create the perfect family friendly 'Dream Home'.  We have plenty of secrets to share so be sure to tune in.
The best part of the whole series is that we will be taking you behind the scenes every step of the way. If you are planning on renovating or building in 2021 our Dream Home Series is just for you.