JUST LIKE WE DID AT DREAM HOME 8
If you're anything like us, you may be part of some of those design and building groups on Facebook. Don't get us wrong, those groups are gold mines for tips and advice from people who have been there and done it. But let's talk about the all-too-familiar question we see pop up: "I've got my new home selections appointment coming up soon, what should I do?" 
Waiting until a week or two before your selections appointment to start prepping? Trust us, that's a shortcut to stressville!
Picture this: you walk into the appointment room, and suddenly it hits you like a ton of bricks. Options, options and more options everywhere you turn. You're about to make around a hundred design decisions in one go. Yup, you read that right – a hundred! Feeling a tad jittery? You're not alone. 
But we're here to wave our magic design wand and tell you that there's light at the end of the hallway (or should we say, paint aisle?). After embarking on this journey more than twenty times (yes, twenty!), we've cracked the code to make this whole process a breeze.
Ideally, you want to be walking into your selections appointment radiating confidence, with doubt nowhere in sight. Sounds pretty awesome, right?  So, how exactly do you prepare for your new home colour selections like a seasoned pro? 
We thought the best way to break it down is by giving you a sneak peek into how we did it for Dream Home 8 – The American Barn.
Trust us, these five easy steps are about to become your new best friends.
Time to dive into the treasure trove of creativity! Yep, we're talking about the quest for inspiration – the kind that can strike anywhere, at any time. We're not ones to dilly-dally, so as soon as inspiration strikes, we're on our way to building a Pinterest board that is basically our design playground. Speaking of which, go check out our Dream Home 8 inspo board here. Go on, take a peek! 
It only takes a glance at our Instagram to see that we aren't the type to box ourselves into just one style. We don't always go into a project with a particular style in mind. The style of each home we create is usually influenced by the location, the feeling we want to create, and the Inspo pics we are most drawn to.
Think of a vision board as the ultimate design masterpiece – a canvas where creativity and refinement collide. This is the part where we filter through the sometimes hundreds of images we have found, and create our final vision board. It's like turning a raw diamond into a polished gem. 
Take a look at our Dream Home 8 Vision Board:
By this point, you should be armed with a clearer sense of style and key features you want to include. You'll be locked, loaded and totally prepared for your new home selections appointment. 
Most builders will provide you with an inclusions and upgrades brochure to get your wheels moving. Wise move –  take some quality time to flip through those pages. Familiarise yourself with any potential upgrades that match the style you've carefully curated on your vision board. Think of it as a map guiding you towards a home that screams "you". 
With Better Built Homes as our builder, we looked forward to taking a trip to Color Tile, our tile supplier. Before we even think about locking in selections, we hit up their showroom and take a look around. We like to do the same with main flooring as well. You want to give yourself the luxury of time so that you can really explore your options and be confident in the choice that you make.  
Once you know where you will be making your selections and the products you can choose from, it's time to hop online and start finding samples. The beauty these days is that with just a few clicks, free or pocket friendly samples can be delivered straight to your door. Investing $100 to $200 in samples will ensure you dodge the stress train, and save yourself so much time and worry throughout your new home selections process. 
Now let's talk strategy. We recommend rounding up samples of all the essentials:
– Paint Samples
– Tapware
– Tiles
– Hard Flooring
– Carpet
Once you have all your samples gathered you will be ready to create the star of the show – the flat lay! It's like your own mini design studio where you can experiment with colours and textures. The main mission? Identify colour undertones and eliminate any colours and materials that clash when put together. This will ensure every area of your home is well thought out and cohesive.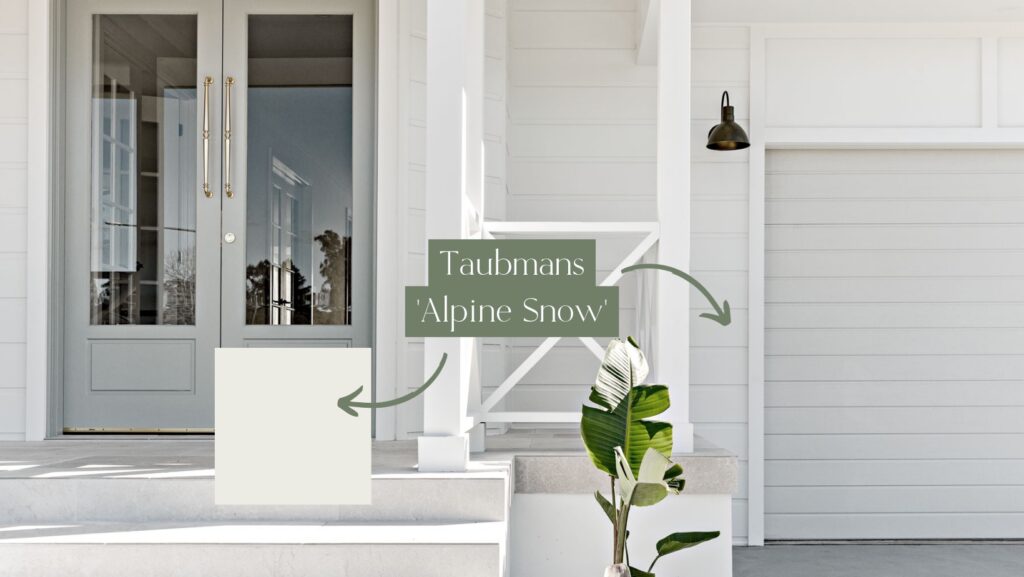 HOT TIP
Your computer screen can be deceptive! The way colours and textures appear online can be very different in person. Going the extra mile and collecting real samples will help avoid disappointment. Your future self will thank you, big time.
Let's circle back to those facebook groups we chatted about earlier. Remember those colours and materials you carefully shortlisted in step 3? These groups are a goldmine for deeper insights.
 Before you head into your new home selections appointment, you may want to consider:
– How will this look in real life? Ask for images and examples of the product used in real homes.
– How well will this material or finish hold up over time – Does it age like fine wine? Ask around about durability and how it has survived in a real household. 
– How easy will this surface be to clean and maintain? Will that shiny new surface be your cleaning nightmare? This is your chance to find out before committing to it in your own home.
Now let's dive into the realm of practical dreams – those luxurious little life enhancers that make your new home feel like a slice of heaven. This step is all about creating a playbook of practicality that you want to infuse into your new home. Think of things that may not have made it onto your vision board, but will make your day to day life so much easier. They are the secret ingredients that make your dream home not just beautiful, but effortlessly functional too. #notjustaprettyface
        Some of our favourites include: 
– Built in bins
– Pull out laundry hampers
– Sensor lights
– Hanging rail  
– Mudroom storage
– Soft close drawers
– Hidden power points
And there you have it! With a vision, a flat lay and the wisdom of those who have tread this path before, you'll be ready to smash your new home colour selections appointment like a pro. 
DREAM HOME 8 TOUR IS NOW LIVE