The right property styling can add a considerable dollar bonus to the sale price of a property.
Given we've sold quite a few properties over the years, we've become pretty good at knowing exactly how styling to sell your home should be done to get those extra #cha-chings
And it's not as difficult as you think.
To prove that we're going to show you how we style to sell using Dream Home 7 as the example.
BOOSTS THE VALUE OF THE HOME
Believe it or not, we can spend well over a year designing and building our dream homes to sell but adding the right styling is the icing on the cake and completes our vision for home. It really boosts the sale price of a home, and way more than you may realise. That's why we choose to partner with Huntley and Co.
HUNTLEY AND CO MAKE IS SIMPLE
Huntley and Co are unique in that they offer a DIY styling service, which means we can pick as many or as few items as we like, and it can all be done online from the comfort of our home. As busy mums, this makes using them a complete no brainer for us.
Huntley and Co also include all the measurements and images on the website which means we can make sure all the furniture pieces will fit properly so there are no hiccups when the delivery arrives. And even better, their team will place all the items you choose exactly where you need them down to the artwork, so you don't have to lift a thing. Yes, we couldn't believe it either.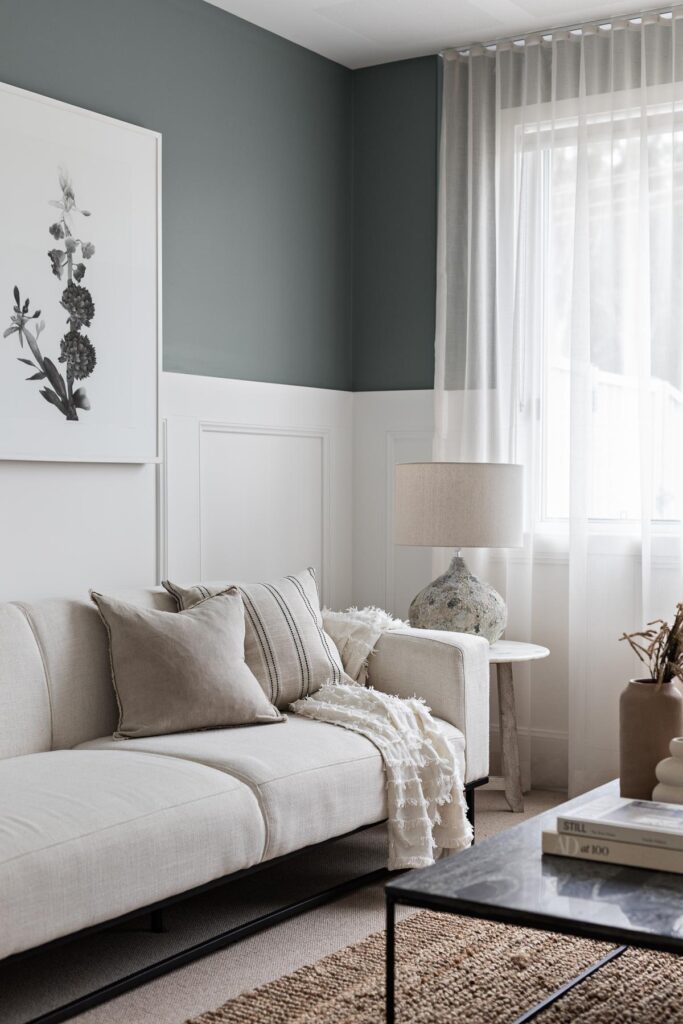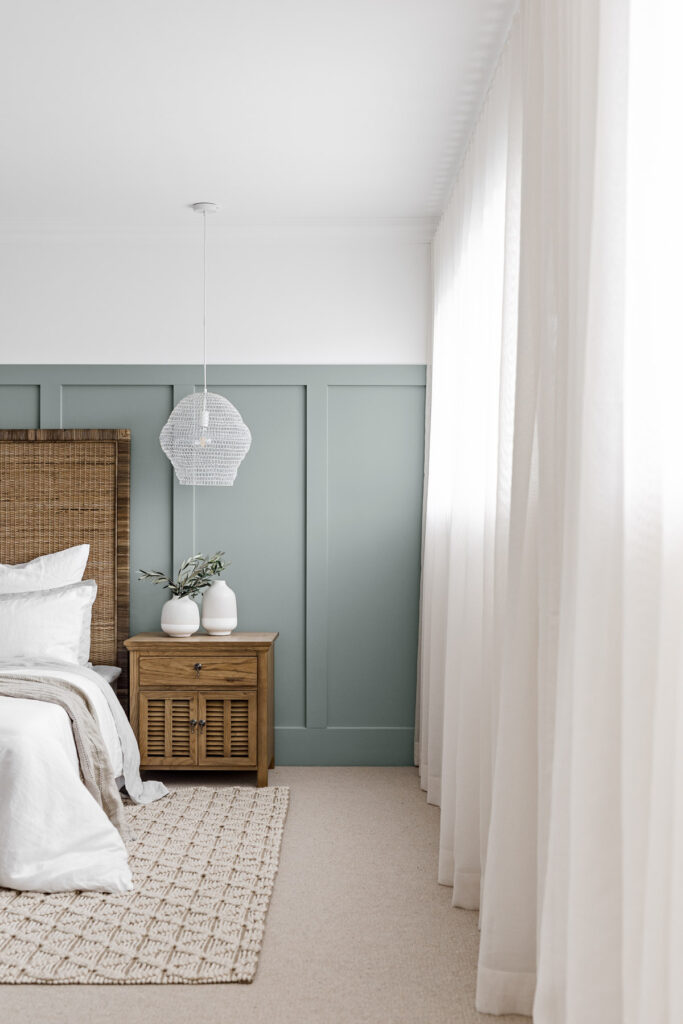 We've visited their showroom a couple of times now, this is the fun part where we get to choose artworks, cushions, and styling pieces to make the house feel like a home. Sarah has to keep a close watch on me whenever we visit the showroom because it's so easy to fall in love with all their pieces and not stick to the vision board. Remember to take this with you on your visit to make sure you choose the right styling pieces to suit the theme of the home.
HOT TIP
When it comes to styling a home to sell, proportion is everything! If you choose pieces that are too small, it will make the space feel too big and uninviting or could possibly draw a buyer's eye to wasted space. On the flip side if you use furniture that is too big it can make a room feel small and cluttered.
THEY AREN'T JUST FOR HOME SELLERS
Huntley and Co don't just hire to those wanting to style their home for sale. If you're a photographer or interior designer wanting to showcase your work, Huntley and Co also offer short term hire too!
Property styling is well worth the investment. The return will be greater than you could have ever imagined. It turns your house into a home and allows buyers to really envision themselves living in the property. And that's why we budget for it in all our dream homes.
Check out just how we styled Dream Home 7 ~ The Coastal Farmhouse with the help of our friends at Huntley and Co.